Appalachia is a haven for superstitions, wives tales, and down right kooky advice on the subject of medicine. From putting an ax under the bed of a sick person to cut the pain, to gargling something as poison as kerosene to burn out your tonsils. The medical folklore ranges from helpful to dangerous. Especially fascinating to me are the plants used in the remedies that grow in my yard.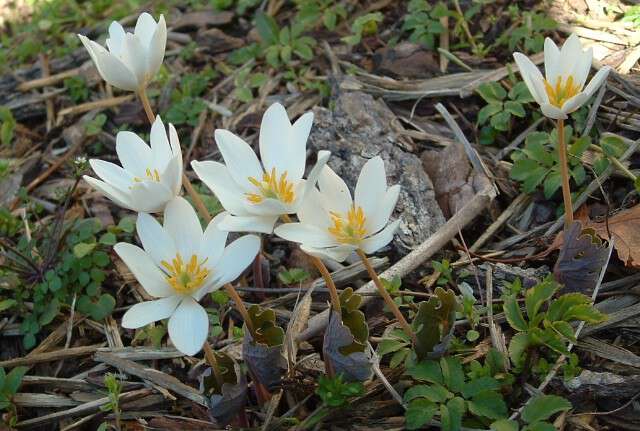 This is Bloodroot, one of my favorite wildflowers. The small Daisy like flowers appear first, then seemingly over night all the petals fall off. A few days later the leaves appear. The leaves are fairly large and scalloped. I think the leaves are as pretty as the white flowers.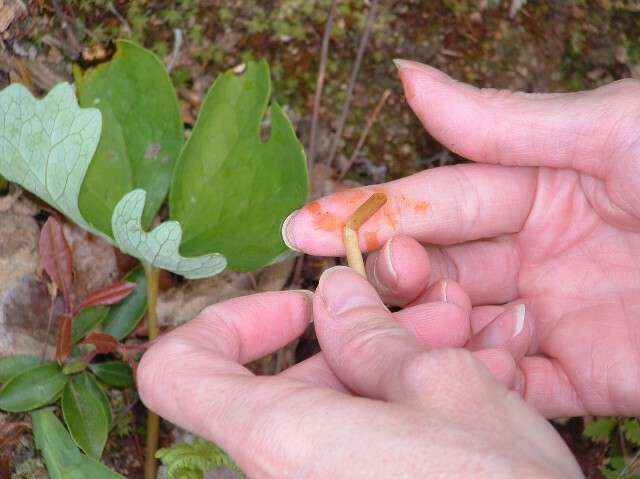 You can see the reddish orange juice that is in the stems and roots. The juice was placed on a lump of sugar and used as a cough drop. The roots, sometimes called "she-roots", were dried and ground into a powder to be used for female ailments, burns, coughs and colds.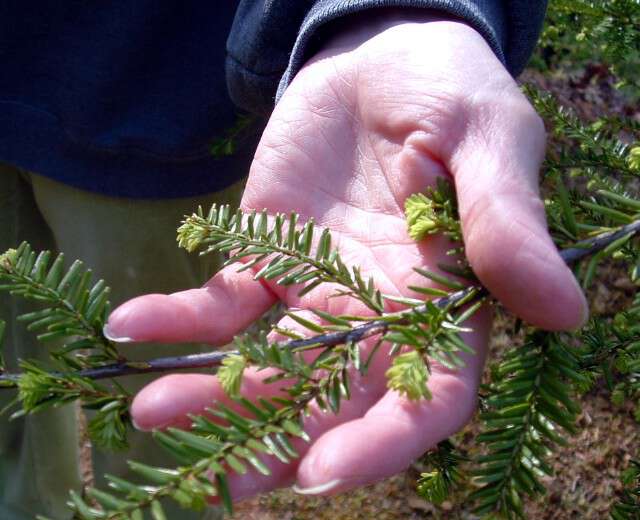 The first spring after The Deer Hunter and I moved into our house, Pap and I went up the creek and got several little hemlocks to plant in my yard. This is the lone survivor of that day 11 years ago. The tree is over 12 foot tall now. Hemlock needles were brewed to make a tea for treating coughs and colds.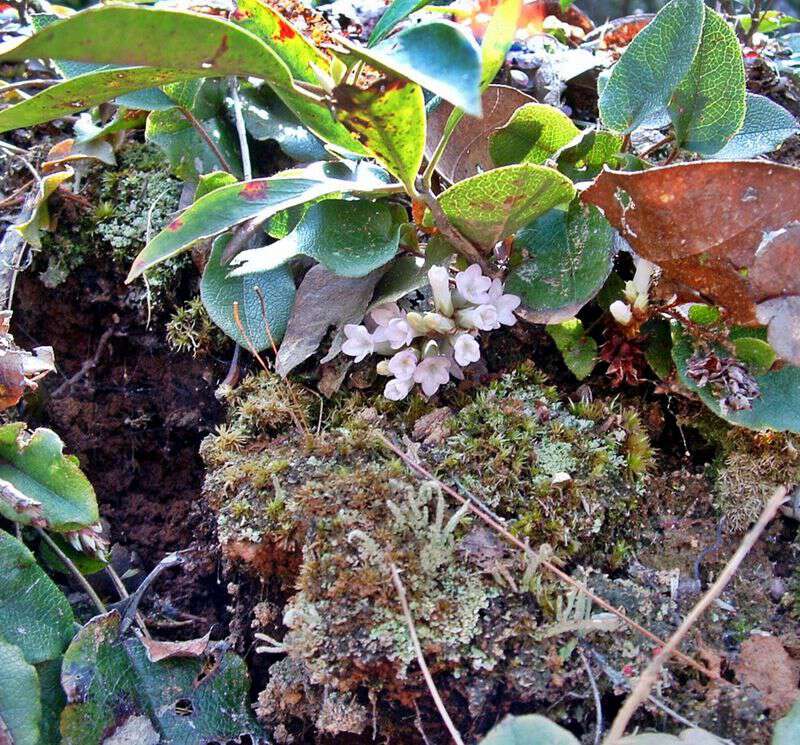 This is Trailing Arbutus it grows along the bank behind my house. In the spring it has tiny white pink flowers that smell amazing and literally perfume the whole yard. The leaves were used to make a tea to aide in relieving kidney stones.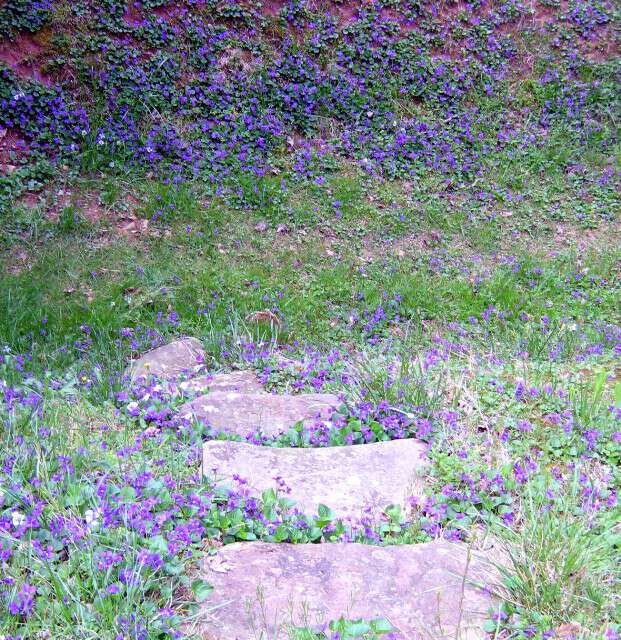 Wild Violets grow everywhere around my house, in the yard, in the woods and even in the rocks. A very prolific wildflower. The roots were used to make a tea which was used as a fever reducer.
Some of the more wacky cures I've heard of:
Spider webs could be used to stop bleeding or swallowed for asthma
For feet cramps turn shoes upside down before going to sleep
To remove a sty from your eye-rub a black cats tail over it
For a headache- tie a flour sack over your head (for some reason I have the urge to try that one), or bury your hair after your next hair cut and you'll never have a headache again
For a black widow spider bite drink liquor heavily from 3 p.m. till 7 p.m. (alright- can't you just imagine who came up with that one-The Deer Hunter said he might get bit on purpose just for the cure)
I'm sure you've used some type of home remedy for an ailment or maybe your grandparents did? Please leave a comment I'd love to hear about it.
Tipper
p.s. My research came from The Foxfire series number 1 & 11.
This post was originally published here on the Blind Pig in May of 2008.