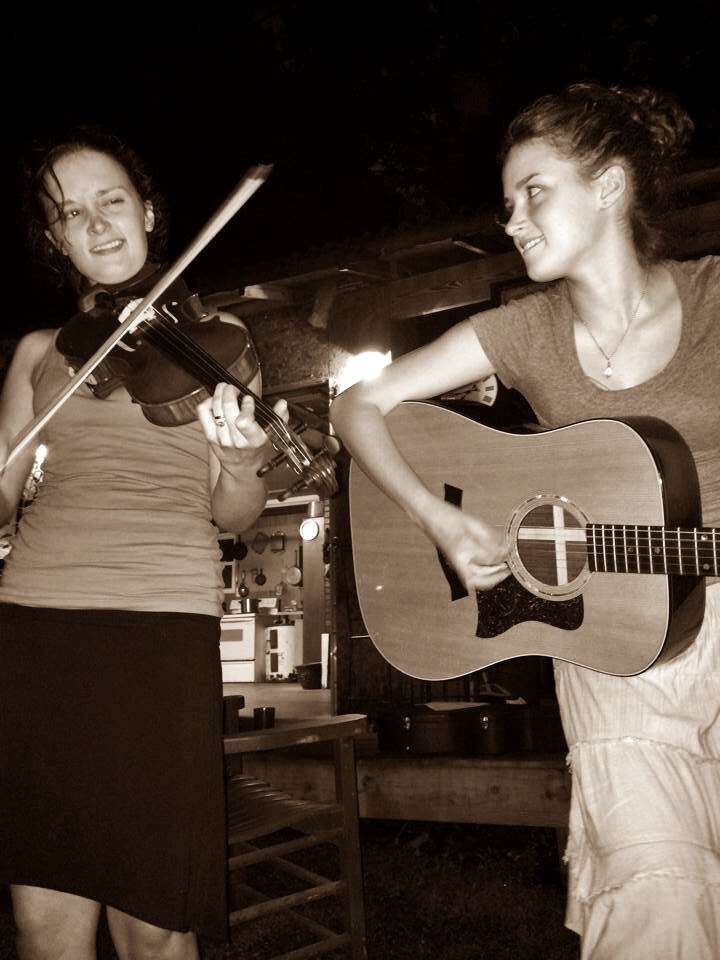 The Pressley Girls – Pine Log NC
serenade noun, serenading verbal noun
1 A raucous, spontaneous celebration after a wedding, usu late on the wedding night and at the residence of the newly married couple, characterized by the beating of post and pans, ringing of cowbells, and various pranks
2 A similar celebration moving from house to house in the community on Christmas Eve or other holiday.
1939 Hall Coll. Cades Cove TN Serenadin' = men would go from one house to another, makin' lots of noise, ringin' cowbells, shootin' guns. (Cora Myers) 1960 Mason Memoir 75 On Christmas eve night, it was customary for a group of young men to gather up and go serenading. We would take along all the old cowbells, muzzle loading shotguns, horns, and any other noise making device which was available. There were always three or four banjoes and fiddles in the crowd. We would try to slip up to someone's house without being discovered. The serenade would usually begin with a long blast from a trumpet. The trumpets were usually made from rams horns. Then the firing of the shotguns combined with the ringing cowbells added to the commotion. If a family were somehow missed by the serenaders, they felt as if they had been slighted.
Dictionary of Smoky Mountain English
—————-
The photo above was taken on a hot July night just over the mountain in Pine Log. The girls were doing some serenading, but not in the manner the dictionary describes. They were playing for a dear friend's 80th birthday.
Its been several years or more since I first read the serenading entry from the dictionary. Since that time, I've dreamed about going out serenading on Christmas Eve or at least at some point during the holiday season. Although my dream hasn't been fulfilled yet, I'm hopeful that someday it will and I'm sure The Pressley Girls will be along for the trip.
Tipper