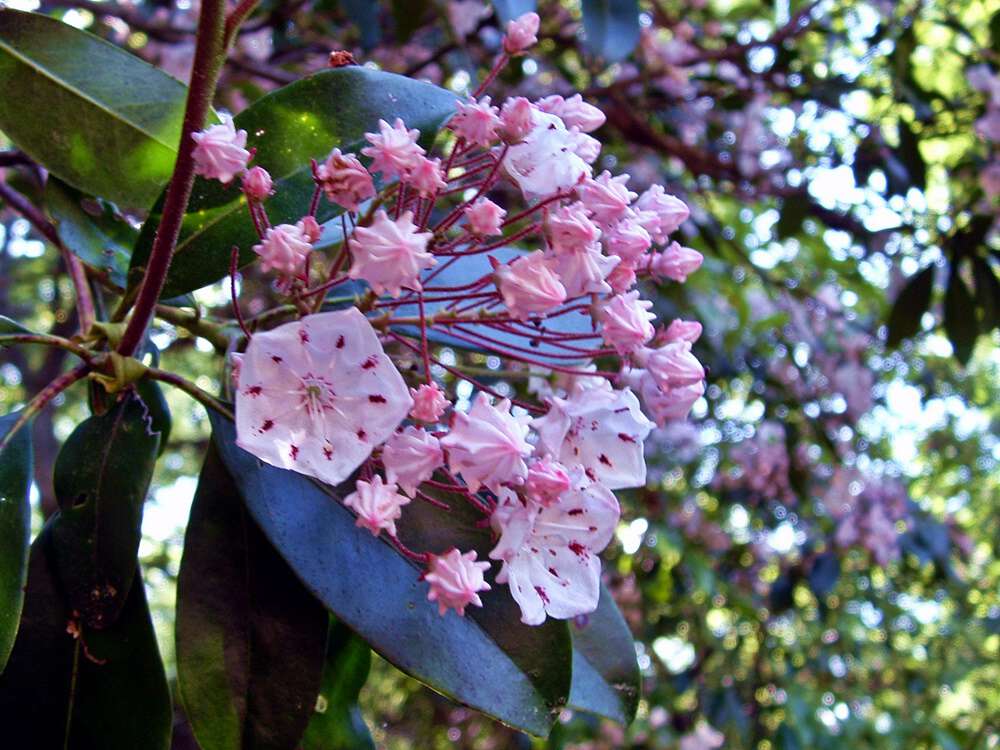 Over the past week, the Ivy around my house has started to bloom. A few of you may be thinking-what Ivy doesn't bloom? And you're right the green vine that often overtakes everything in it's path doesn't bloom-but I'm talking about the shrubby bush tree like thing in the photo above. All my life-I've heard it called Ivy-sometimes Mountain Ivy but mostly  just Ivy. The correct name for it is Mountain Laurel.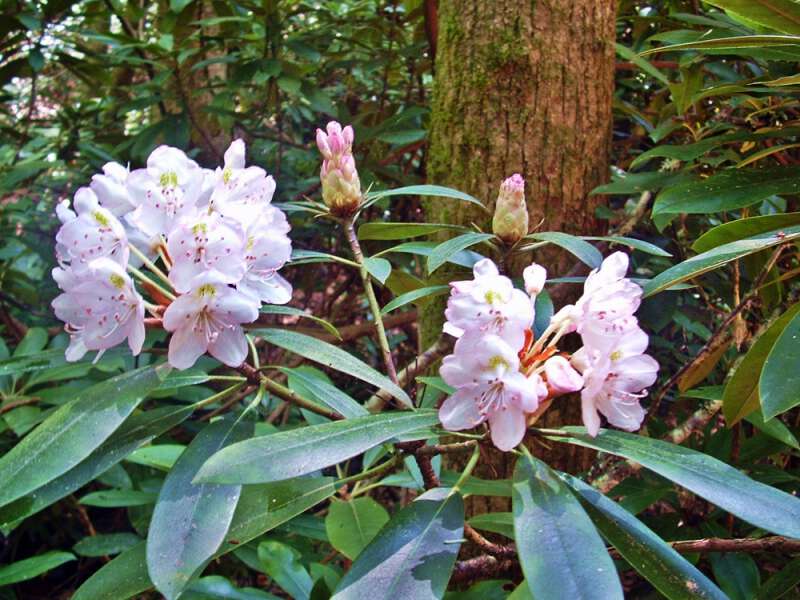 But this is what we call Mountain Laurel or in most cases just Laurel-see the difference from the first photo? This one isn't blooming yet-and notice the leaves are longer, thinner, and a brighter green. The real name for this one-is Rhododendron.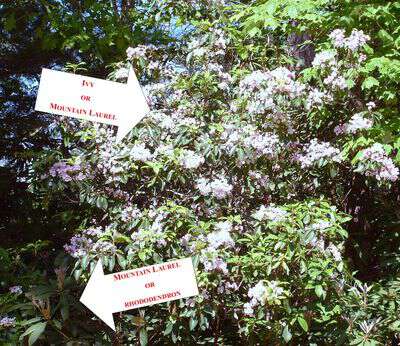 As you can see from this photo taken at the top of my driveway-Ivy (mountain laurel) and Mountain Laurel (rhododendron) often grow close together-which makes it even more confusing uh?
In places-both Ivy and Mountain Laurel grow so dense and thick-that they're called "hells". I've read accounts which claim the first men who surveyed the lines between NC and TN encountered Ivy Hells so thick that they placed boards on top of them and walked across instead of attempting to go through them. Sounds like a tall tale-but who knows maybe it's true.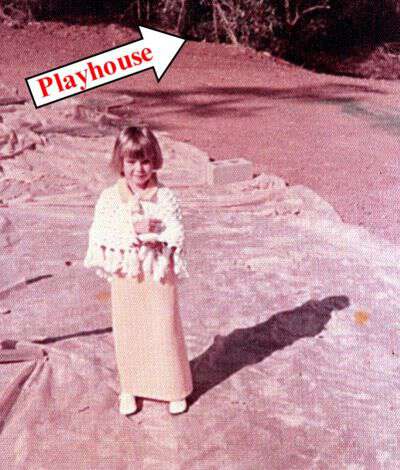 Tipper 1970 something-Granny crocheted back then too-check out my shawl
One of the best play houses I had as a kid-was right in the middle of a giant old Mountain Laurel that had Ivy growing around it's edges. The Ivy and Mountain Laurel were already there-just waiting for Pap to build a house-and for a little skinny girl to take over their branches and dark leafy floors.
For me-Mountain Laurels will always be Ivy and Rhododendrons will always be Mountain Laurels even-if the names aren't really right.
What about you-do you have Ivy or Mountain Laurel growing around your house?
Tipper
This post was originally published here on the Blind Pig in May of 2010.