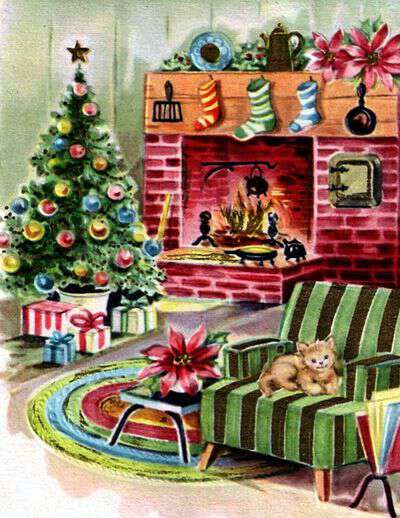 "We had more snow back then than we have now. I remember one Christmas we had a big snow on the ground. We were just kids, and we just could not understand how Santa Claus was gonna come see us. We all wrote letters and put'em in the back window on the outside ledge with a rock on'em to hold'em down. Somebody got out there and made some big tracks coming up to the letters. They acted like they came up from the road. Whether it was Dad or D.J. our uncle, I don't know, but somebody came and got our letters. We had an orange, a couple of nuts, and a big pillow of peppermint candy. We were happy because Santa Claus came to see us."
-Susie Smith, Summer 1990 from the The Foxfire 40th Anniversary Book.
————————–
If you've never read any of the Foxfire Books-I highly recommend them. The great folks at Foxfire are still cranking them out. Click here to jump over and visit the Foxfire online store.
We didn't have a big snow on the ground yesterday for Christmas, but we did have the tiniest skiff of snow on the porches and the cars. Not exactly a white Christmas, but I'll take it!
Tipper