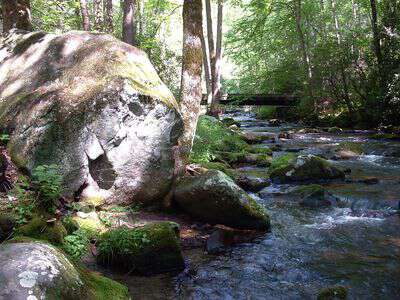 By the time you read this post today, me and the girls will be headed back in the hills for a very special day. We'll be somewhere along the fast moving creek you see in the photo-and of course I'll tell you all about it before too long.
For now-enjoy one more song from our recent performance at the Union County Historical Society in Blairsville, GA.
Hope you enjoyed the song!
Tipper