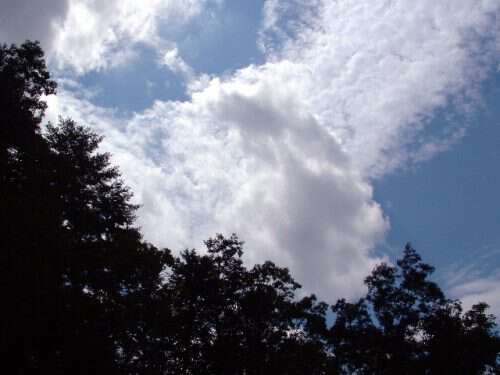 Yesterday as I walked through the yard with Granny and Pap I felt a change in the air. I know it's still hot-and Fall is over a month away-but I feel a change a coming. As the clouds raced across the sky and the breeze ruffled the bushes Pap pointed out to me-it seemed I heard a whisper of things to come. Things like backpacks full of books thrown in the kitchen floor, fried apple pies, cool crisp mornings, pumpkins, red/yellow leaves and snuggling deeper under the covers.
I kid myself into thinking I have a close connection with nature-that's why I feel the changing season coming my way. But actually, I believe we each have a gage that tells us about nature and its changes if we'll but listen. And it seems the more you listen the more you hear.
Do you hear what I hear?
Tipper
Appalachia Through My Eyes – A series of photographs from my life in Southern Appalachia.