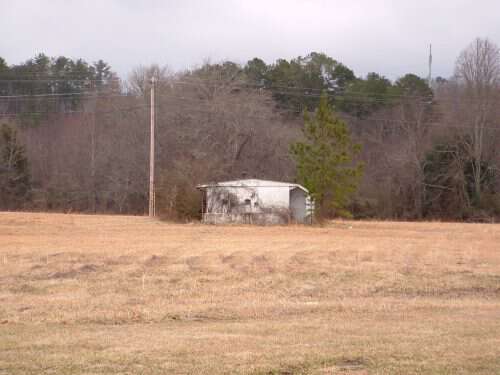 The film building is all that's left of our old drive in movie. Since it's on the way to town from Brasstown I rode by it my whole life, but it was only as a teenager that I actually went within the walls. In my running around years-come Sunday night the place to be was the drive in. Oh there wasn't much movie watching, there was lots of standing around talking and sometimes a little meanness. I'm ashamed to say among all the times I went to the drive in I can only remember seeing one movie-Arachnophobia. The only reason I remember that movie was I went to see it with Paul and Maria-and it wasn't on a Sunday night.
What I do remember is standing around talking, laughing, seeing who was there and being seen-just the usual silly teenage stuff. I do have one extra special memory that will forever exist somewhere in that now empty exposed field. A memory of an older brother who cared enough to send word to me that I was hanging with the wrong crowd of people and I better remove myself or he would. I can still feel myself standing there trying to act like I didn't care, but knowing he was right and I should know better.
Any drive-in-movies left where you live?
Tipper
Appalachia Through My Eyes – A series of photographs from my life in Southern Appalachia.