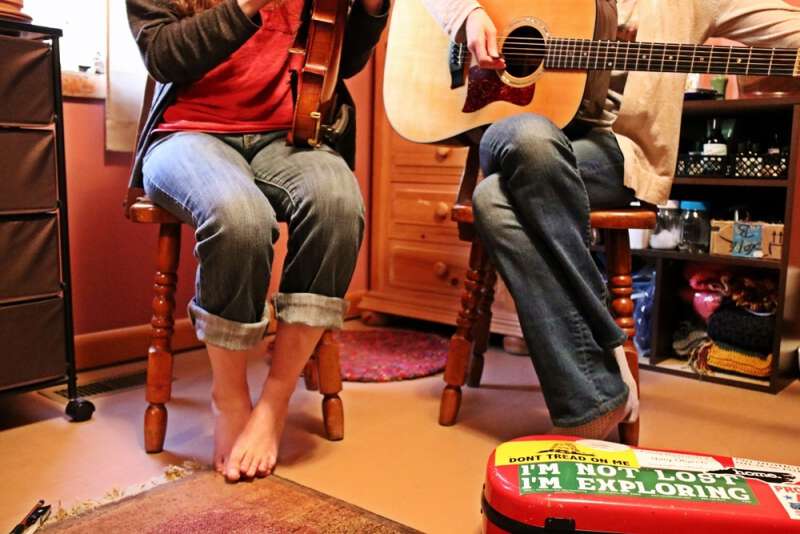 The Delmore Brothers were a great influence on Pap's harmony style of singing. Pap was a fan of the Delmores from an early age and he passed along his love for them to his children.
The Delmore Brothers had so many great songs! There's the ones like Browns Ferry Blues that make you smile and the ones like Gonna Lay Down My Old Guitar that'll almost make you cry. Then there's all the ones that make you tap your toes and hum along.
Take a listen to The Pressley Girls singing Blues Stay Away from Me – a Delmore Brothers classic.
The Pressley Girls think the Delmore Brothers are pretty cool. I guess you could say Pap's love for the Delmores has reached the next generation of harmony singers.
Tipper