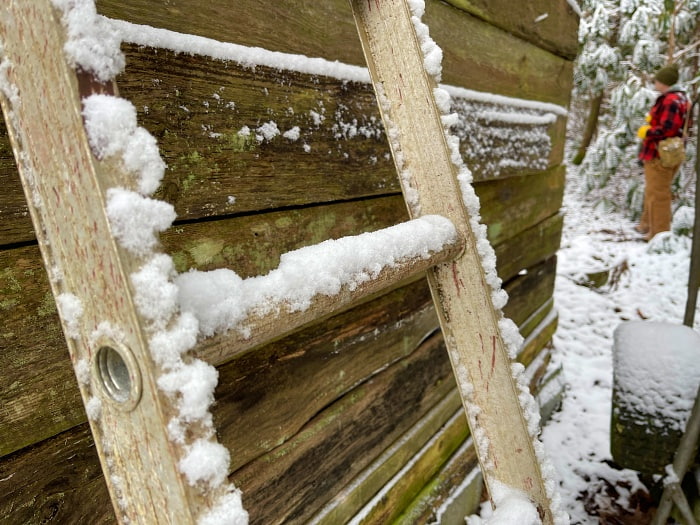 It's time for this month's Appalachian Vocabulary Test.
I'm sharing a few videos to let you hear the words and phrases. To start the videos click on them.
1. Work out: To manage, accumulate. "I'm so proud of him! He worked out the money to pay for that truck instead of getting it on time."
2. Work off: Of liquor or sauerkraut: to ferment. "I used to hate the smell of momma'a kraut when it was working off. She finally started putting it on the back porch and I was glad."
3. Wooly: Overgrown with vegetation. "It was so wooly back in there behind the house that I was afraid she'd get on a snake and get bit."
4. Yanway: That way, in that direction. "Off yanway is the last place I seen that big buck a good while back. I reckon someone got him or he finally died out."
5. Yet: Still. "I'm always amazed when I see old rock foundations and chimneys that are there yet even though there's no other sign of the house."
---
Most folks I hear use the word wooly are talking about a person who has wild hair or maybe a man with a big beard. Not many folks using the word yet for still in my area of Appalachia, but it was one that Pap used often. The others are still fairly common around here. What about where you live?
Last night's video: The Best Sweet Potatoes in Appalachia.
Tipper
Subscribe for FREE and get a daily dose of Appalachia in your inbox