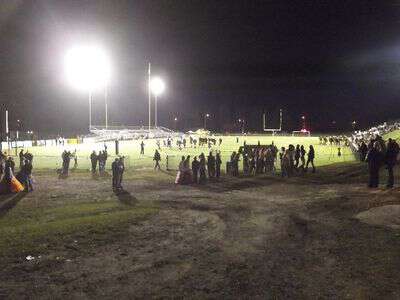 Friday night under the lights = high school football games. I hadn't been to a football game in over 20 years till last night. I was on a mission-doing a favor for a close friend. It was the homecoming game-so in addition to the usual Friday night game excitement there was the added buzz of girls in beautiful dresses-boys in sharp looking tuxes.
I dreaded going to the game since she first asked me if I would-but I actually enjoyed myself. I told The Deer Hunter-it was weird but comforting to see folks I went to high school with-to realize many of the people at that game-were also at the last football game I attended back in the day. We were students then-now we're parents with students of our own.
Tipper
Appalachia Through My Eyes – A series of photographs from my life in Southern Appalachia.