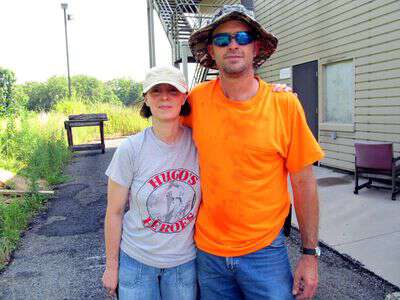 We've been playing the part of Mr. & Mrs. Blackberry Picker this summer. Here in Cherokee County the blackberries have been fantastic this year.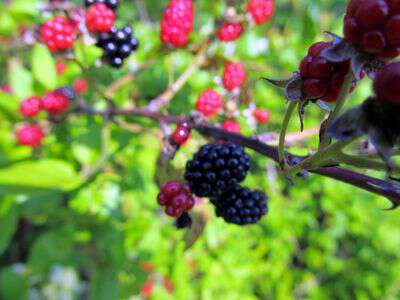 Over the past 2 weeks, I've noticed people pulled over on the side of the road picking blackberries.
Last week, I took the students in my cooking class on a blackberry picking trip. The class was during Inter-generational week-so I had kids as well as adults. I'm not sure the kids had ever picked blackberries before. When I told them about chiggers they almost backed out on me-but they persevered and I don't think the chiggers bit anyone but me.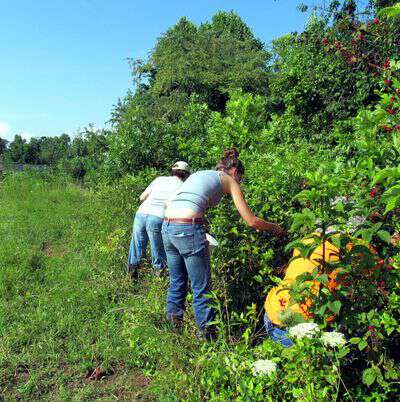 Lucky for us-The Deer Hunter scoped out a whole patch of blackberries that are easy to get to and easy to pick.
In about 30 minutes time we picked a little over 2 gallons. A friend of the girls' tagged along with us and she picked more than any of us-and she talked on the phone while picking them! We teased her that she must be the blackberry picking champion of the world.
My favorite thing to do with blackberries is to make jelly. No other flavor of jelly can please my taste-buds like blackberry.
Got blackberries?
Tipper