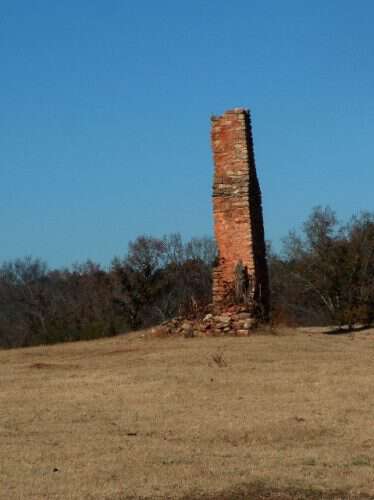 Have you ever noticed chimneys are often the last vestige of old home places? The one in the photo is from down in GA a ways. Its holding it's own,  still standing tall and strong even though the rest of the home has long since been gone.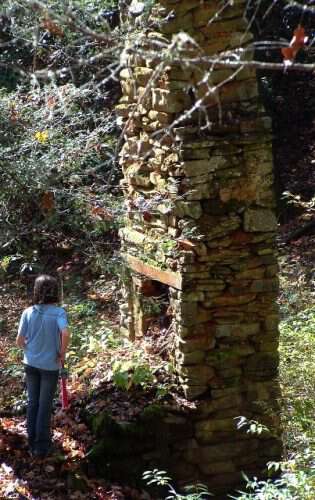 See the artistry in this chimney near the Proctor Cemetery on Hazel Creek? How long do you think it took to lay the rock in such a fashion that it's still standing today?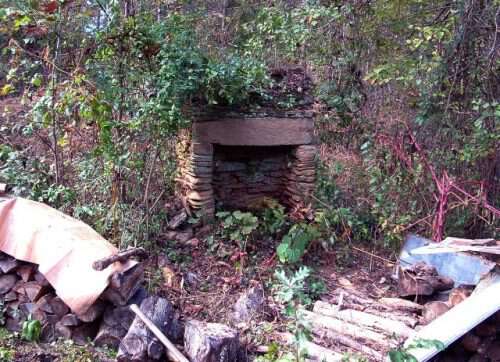 One of Pap's best friends lives right beside this chimney, actually he was born in the old log cabin that used to surround it. The cabin was his Grandparents home before it was his parents even though they're all gone except him the chimney still stands.
Earlier today we were doing some pickin' and grinnin' down at Paul's. Since Guitar Man is home on spring break from Yale we figured it was totally appropriate to do Little White Washed Chimney.
After we were finished I asked Pap "were there really white washed chimneys?" Pap said yes and in fact he had helped white wash a few when he was a boy. Pap said the white wash was usually made out of lime and water or a whitish clay and water since most people couldn't afford paint nor did they have access to it even if they could pay for it.
Pap said people would also white wash their fence if they had one that enclosed the yard or garden. I asked him if it was just for looks? Pap said well partly, but white washing the chimney actually did discourage the dirt daubbers and ground hornets from building their nests in the chinking of the chimney.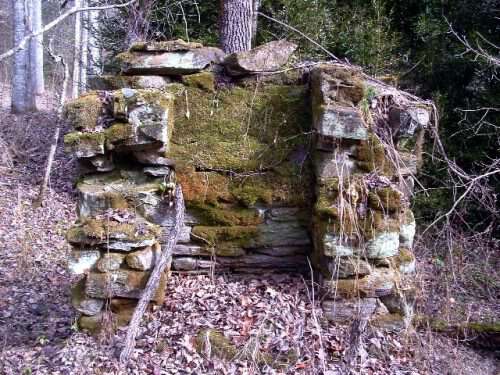 Can't you just imagine all the fires that were laid on the hearth of this chimney?
I hope you liked the song and I'll leave you with a question. Do you see any symbolism or meaning to the fact that chimney's outlast houses? After all they were a source of warmth and sustenance, kinda like the memories of loves ones who are gone are a source of warmth and sustenance for us.
Tipper