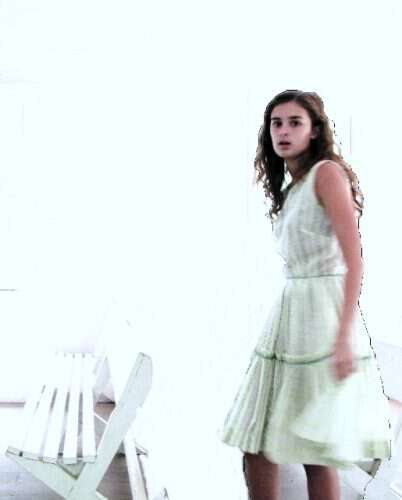 My name is Cora Lee Mease. I was born and raised in the Little Cataloochee Valley. But just cause I was born in the mountains didn't mean that's where I was bound to stay.
Daddy blamed my wanderlust all on Aunt Pearl. She's Mamma's baby sister. By the time Aunt Pearl came along all the other children Grandpa and Grandma Ammons had were grown and gone from home. Grandpa's health was such that they'd moved into Asheville to live out the rest of their years. So as strange as it seemed to the rest of the family, Aunt Pearl was a real life city girl. A real life city girl with her eyes set on even bigger cities.
They all said Aunt Pearl and me were cut from the same cloth, with a stubborn streak a mile wide. Daddy liked to say Aunt Pearl was spoiled rotten, and no child of his ever would be, but even he admitted I was more like her than he wished. Our similarities caused Aunt Pearl to take a special interest in me. On occasion we'd make the long trip to Asheville, for Daddy had promised Mamma when they first wed that he'd make sure she got to see her family as often as possible. On those trips, Aunt Pearl would tell me about all the things there was to see in this big wide world. She held me spell bound with tales of cities that were bigger than Asheville and people who lived an easier life with modern conveniences. In between those trips, Aunt Pearl sent me books, newspapers, and magazines. Daddy said it was her attempt to force me to put on airs so that she wouldn't be alone when she drowned from having her nose stuck straight up in a cloud burst.
Even though my mind often dreamed of what was beyond Cataloochee, my feet recognized the beauty and wealth we were surrounded by. Daddy said it was the finest place he'd ever seen, and it might have even been the Garden of Eden Adam and Eve were born into. Mamma said she didn't think so, but Daddy always winked and said, "You don't know for sure now do you?"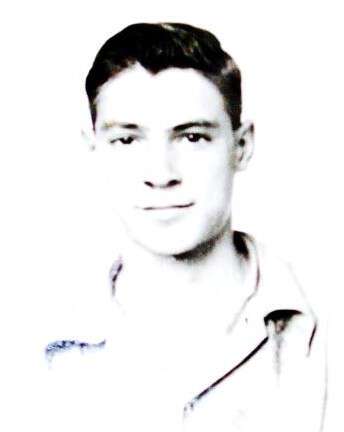 I first met Marshall Cook the summer I turned 13. His family had been lost to him in a house fire, and he come too Cataloochee to live with his Uncle and Aunt. From the beginning there was a powerful feeling between us, so much so that Mamma often put the question to Daddy "Wouldn't it be better for her to go to Asheville instead of ending up married to somebody who don't have nothing to his name?" Whenever Marshall and me were mentioned Daddy conveniently pushed his chair back and said he had work to do.
Marshall wasn't like none of the other boys, he understood it when I talked about seeing the world. Marshall had seen a fair amount of it hisself. His family had lived in 3 different states before the fire. Marshall's father had the wanderlust too. Marshall said he could see why a body would want to see the sights and hear the sounds outside these mountains, but he could save me the trouble by telling me I'd not find another place like Cataloochee no where. The one time he heard Daddy give his Garden of Eden speech, Marshall whole heartedly agreed with him. He gave me a kiss for good measure when no one was looking.
Those days were the happiest of my life. It seemed my dreams were just that-lovely dreams to dwell and think upon while I spent my real life time with Marshall. When our chores were done, we'd roam the woods together or sometimes we'd just sit out in the barn or on Mamma's back steps and talk.
Shortly after I turned 17, Aunt Pearl sent me a letter so exciting I could have swore I heard her voice leaping off the paper at me. She'd finally found her way to see the world and, better than that, she had found mine too. One of Asheville's most important men had got a job as an ambassador for the United States, and since him and his wife had 4 small children, they decided they'd need some help along the way-that's where me and Aunt Pearl came in. She'd already secured the job for us. All that was left was for me to meet them in Asheville in 2 weeks.
Daddy and Mamma didn't like my decision one bit, but they said they reckoned I was grown and could make my own way now. During those days before I left I spent every moment I could with Marshall. He never begrudged me going, never one time made me feel guilty or like I might be making the wrong choice. On the day I left, he told me, "Cora I'll be here waiting when you get that wanderlust out your system. I've done and seen enough of the world to know Cataloochee is the place for me. And when you get out there, you'll see that clear enough just like I did."
In the 2 years I was gone from my mountain home I saw things I'd a never of believed if I hadn't seen them with my own eyes. The family was nice to me and Aunt Pearl, and treated us as though we were kin. But Marshall was right. All the wondrous sights and sounds of the world could not compare with one sunrise at home.
I'd been gone a year and half when Mamma sent word to me that Marshall had died. I had traveled so far from home in more ways than just distance that I found it hard to believe. I found it easier to pretend it wasn't true.
When Mamma sent word they were leaving Cataloochee forever, that the government was forcing my Daddy off the land he loved, I knew I had to return.
As I crossed the last footlog to home I knew for a certainty I had lost everything I had only to find out what I needed most was in front of me all along.
—————————–
Above is the story I've had running around in my head for weeks. I hope you enjoyed it-come back in a day or two and I'll show you the song that started it-the video that was filmed in the Little Cataloochee Baptist Church.
Tipper