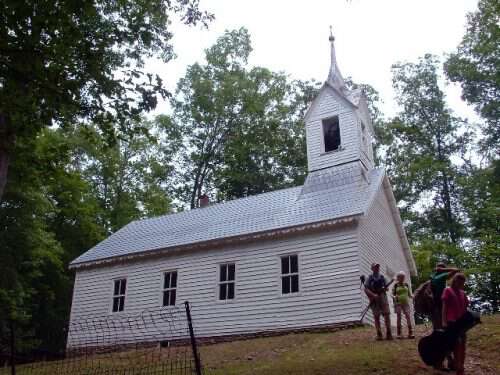 I've been in lots of old buildings-churches, cabins, houses, factories, etc. Sometimes I feel something inside them-even the ones that have been empty for years. Other times I don't feel a thing.
On the day we hiked to the Little Cataloochee Baptist Church, we were all glad when we reached our destination. We were tired and ready for lunch. Three of the Blind Pig family were suffering from tacos that didn't sit right and a late night at the races (not me-the tacos didn't hurt me a bit).
Since I had never been to the church I was anxious to see the inside, to see if it really did have an amazing acoustical sound like Don said.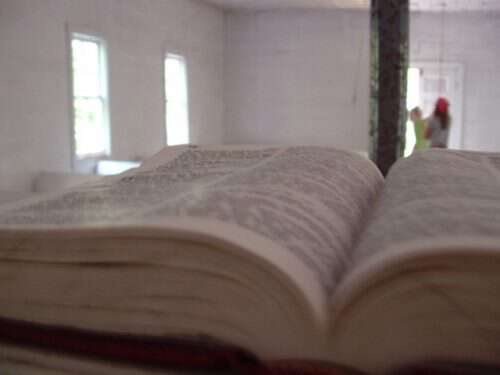 The inside was bright with sunshine. I guess the whitewashed walls, ceiling, and benches help with the sunlit effect.
After we looked over the church, we ate lunch, and videoed the girls. Before we left we spent time in the cemetery reading stones and wondering about the people who called Cataloochee home.
Did I feel anything in the church? Yes. I felt a welcoming spirit as if those who once congregated in the Holy Hall were glad we were there. When I walked outside alone I fully expected to see a church yard full of smiling faces telling me I did good by coming.
Tipper
Appalachia Through My Eyes – A series of photographs from my life in Southern Appalachia.