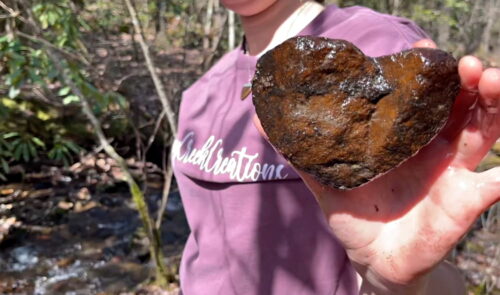 As you've likely guessed love is in the air around our house this week. Still hard for me to believe Chatter's wedding has snuck up on us and will be this weekend.
Austin and Chatter have dated almost four years and The Deer Hunter and I dated for four years before taking the leap. Pap and Granny dated a short three months before running off to get married.
Granny says she was all for getting married, but once they were married she was terrified to tell her mother. Of course in the end it all worked out and her mother adored Pap.
The Deer Hunter and I used his grandparents' wedding rings and I think that made our wedding extra special.
Chatter and Austin are using his parents' rings which just makes my heart sing.
I've been reading about the tradition of shivarees this week. If you've never heard of them, a shivaree is a loud greeting given to newlyweds on their wedding night by family, friends, and neighbors. The group gathers around the house and makes a lot of noise! They beat on pots and pans, blow horns, shoot guns, and serenade with a lot of whooping and hollering. Putting the couple, or at least the husband, in a wheel barrel or on a rail and riding or pushing him around the house was sometimes part of the fun as well. The bedlam usually ended with refreshments and gifts for the newlyweds.
A few other Appalachian customs or sayings concerning weddings:
If someone sweeps under your feet you'll never marry. I heard this one my whole life.
The couple jumps the broom after the service to signify crossing over from single life to married life. This one reaches far beyond Appalachia.
The word courtin was used to describe a couple who was serious in their relationship and most likely headed for matrimony. When I was a young girl someone was always asking me if I was courtin yet.
When young ladies gathered to put the finishing touches on a new quilt they each held a piece of the quilt and someone threw a cat onto the quilt. Whoever the cat jumped off closest to was the next girl to be married.
Like much of the rest of the country the tradition of throwing the bouquet is still alive and well here.
Last night's video: Younger Days: A Collection of Photos from the Appalachian Mountains.
Tipper
Subscribe for FREE and get a daily dose of Appalachia in your inbox