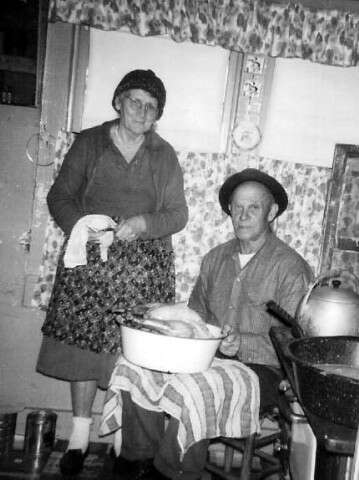 For me Thanksgiving has always been a time to gather with my family-eat a lot of good food and enjoy each other's company. The only real tradition we have-is turkey and Granny's pumpkin pies. The side dishes might change but we always have turkey and pumpkin pie. I think I was an adult before I realized-you could actually cook turkey any time you wanted too. Growing up we only had it twice a year-at Thanksgiving and Christmas.
I ask a few folks if they would share a Thanksgiving tradition or memory with me. This is what I got: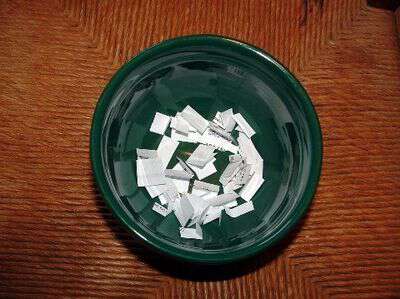 Fishing Guy said:
We have a bowl with the names of everyone at the Thanksgiving table. You pass the bowl around the table and each person chooses a name from the bowl. Then each person at the table takes a turn to share with everyone at the table why they are thankful for the person they have chosen. I feel this is a wonderful tradition and a neat time of sharing on the day for giving thanks for what we have been given.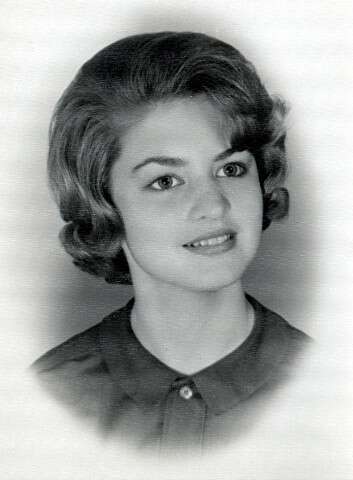 Miss Cindy said:
My best Thanksgiving memories are of helping Pop-my Dad- make dressing/stuffing for the turkey. My Mom wasn't much of a cook but my Dad was a good cook and he enjoyed cooking. So the night before Thanksgiving we would make a vat full of dressing from a family recipe. We would add things then taste until it was "right". I actually liked this dressing better before it was cooked! I still think that recipe is the best. I've made the same recipe with The Deer Hunter. It's great to pass things down.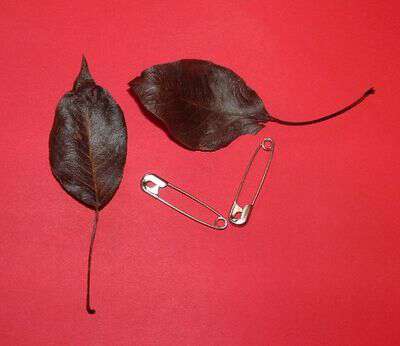 Carolyn-the nicest lady in Baltimore said:
The tradition with our family was to play a game before dinner. I especially liked the one my youngest sister came up with. She made leaf pins that everyone had to wear and during dinner conversation you could not say the word "Thanks". It was very hard having to remember to say, "I appreciate that…instead of "thanks" when someone passed something. If you slipped and said "thanks" to another person, that person would get your pin…it was fun trying to trick people into saying it. "Oh, I really like your shoes!" "Thanks, I got them yesterday." "May I have your pin please?" "Darn it , you tricked me!" At the end of dinner everyone would gather around and see how may pins everyone had. Two people with the most pins won a prize. Nothing big…I myself won a little set of battery operated candlesticks. What fun we had!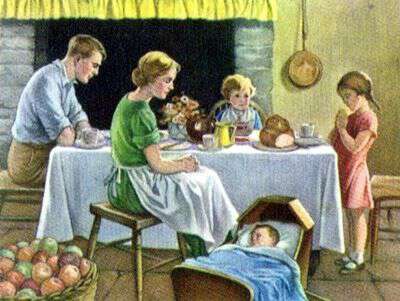 Becky of Twisted Fencepost Fame (and who attracts angry cows) had several-she said:
A friend of mine, before she passed away, always decorated her Christmas tree on Thanksgiving evening; The wishbone was always wished and pulled on by my brother and I; The guys always go hunting on Thanksgiving morning, while the gals stay home and prepare the meal; My Mother's first time to serve Thanksgiving dinner, she forgot to take the giblet bag out of the turkey. It was discovered by her Mother-n-law. She was very embarrassed; When my kids were little, they always had a Santa letter ready. And it magically disappeared during Thanksgiving dinner.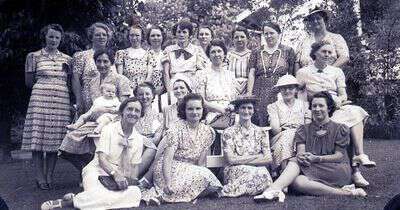 Terry said:
One of my fondest memories about Thanksgiving would be the whole day. We always went to Granny and Pa's house, my Daddy's folks. Since Pa always said a lady looked nice in a dress, we always got fancied up, but brought play clothes to change into. Granny would warn all the men going quail hunting to be back and ready to eat, AT NOON. She would cook the turkey, chicken n noodles, ham, pumpkin and pecan pies, and the aunts would all bring the sides. 3 bean salad, Hawaiian salad, homemade dinner rolls, and the like. We cousins were stuck in the outer room around card tables, and every year Granny would pick one of us to sit at the big table to eat with the guys. The ladies always ate last. The guys usually went next door to my Uncle's house to watch football and nap. Granny wouldn't eat much I guess because she was always doing up the posts and pans. I was so proud when I finally got old enough to help do the dishes. Kinda like a rite of passage. Although I only have Pa and Granny in my memory, I still try to do the dishes shortly after dinner.
——————————
I hope you've enjoyed the memories and traditions as much as I have! And I hope you'll leave me a comment about a favorite Thanksgiving memory or tradition you have.
Tipper
This post was originally published here on the Blind Pig in November of 2008.