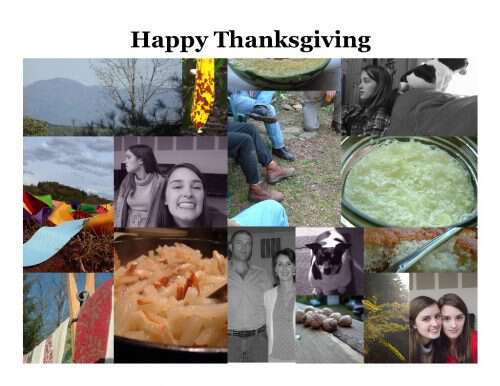 Everyone here at the Blind Pig & the Acorn hopes you have a Happy Thanksgiving!
As I thought about wishing all you Blind Pig readers a Happy Thanksgiving-I began to think of all the welcoming greetings we use in Appalachia-things like:
Stay and have a cup of coffee.
Won't you just stay a while?
Come in and have a seat.
Come in the house.
You ought to just spend the night.
Now don't be a stranger.
Have you eat yet?
Sit down and rest a spell.
Just come on home with us.
Eat a bite of supper with us.
As I read over the list-it makes me wish you all lived close enough for me to visit with on occasion. It also makes me think of one more saying: I'm proud to be here-And I am proud to be here among all of you who help me celebrate and preserve Appalachia.
Tipper