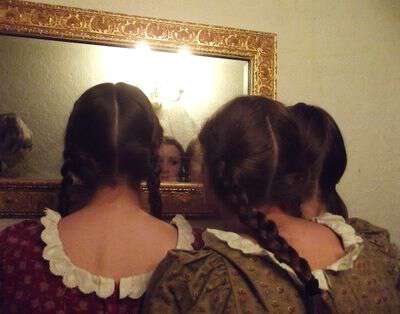 A few Saturdays ago the girls had a clogging performance in an unlikely place-a ballroom. The place had chandeliers, glittering sconces, gilded mirrors-in other words it was decked out as any ballroom should be.
From the moment we arrived we felt sorta out of place-I'm still not sure if the performance was a success or not. More than one of us parents wondered who booked cloggers for the people who were there-I mean didn't they know what clogging was?
As we milled around uncomfortably before the show started-I had a thought that tickled my funny bone. We felt so out of place-like we'd been dropped in the middle of Los Angeles-or like the country bumpkins who'd went to the big city. But there we were right in our own home town-right smack dab in the middle of Appalachia where you're supposed to clog.
Tipper
Appalachia Through My Eyes – A series of photographs from my life in Southern Appalachia.