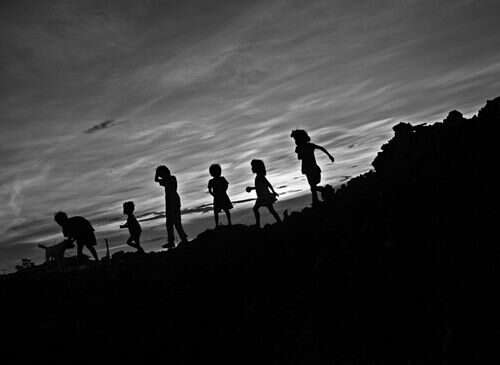 We've already talked about counting taters to see who was it in a game, but today I wanted to share a few nonsense rhymes that were also used to tell who was it in a game.
Acker backer, sodie cracker, acker backer, boo,
Acker backer, sodie cracker, out goes you.
—–
One saw, dominacker, little toe, Virgin Mary, haddem skadem, sickem, sackin, buck! (the person out is the one the word buck lands on)
—–
William Trembletoe: He's a good fisherman, He catches hens, puts them in a pen. Some lay eggs, some none. Wire, briar, limber lock, three geese in a flock. One flew East, one flew West, one flew over the cuckoo's nest. There I met my father. He had rings, many pretty things. Be gone, you dirty dish dog. O U T Out!
—–
The only one of these rhymes I've actually heard of is the first one, and I believe it was a Blind Pig reader who told me about it. The rhymes got me to thinking about other nonsense rhymes and sayings we used when we were kids. Some were used for hand clapping games, some for jumping rope, and some just for the fun of saying them. Over the next week or so we'll talk about them so stick around.
Tipper
Subscribe for FREE and get a daily dose of Appalachia in your inbox