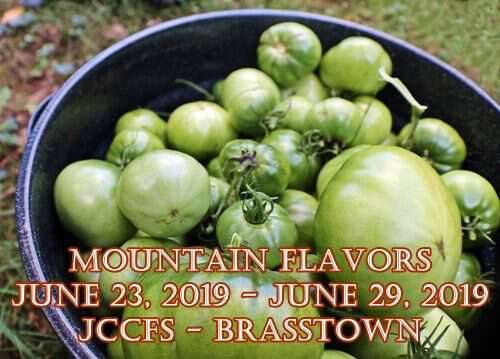 Next summer I'll be teaching my Mountain Flavors class at the John C. Campbell Folk School again. The class is always great fun! We delve into the traditional Appalachian method of cooking, putting up, and preserving nature's bounty from the garden. The students get hands-on training for making a variety of jellies, jams, and pickles for winter eating. There'll also be dessert making-think Apple Stack Cake and Arsh Potato Cake. And who could teach a class about traditional foods of Appalachia without making a pan of cornbread and some biscuits-so we'll do that too. You can jump over to the folk school's website for all the details.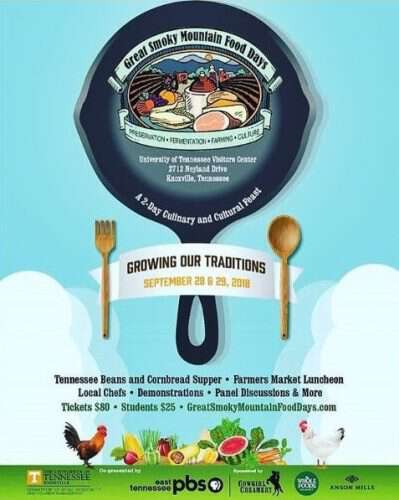 Coming up pretty quick, I'll be doing some cooking in Knoxville TN. I'm going to be one of the presenters at the 2nd annual Great Smoky Mountains Food Days, which will be held in Knoxville on September 28-29 this year. The two day event will include a Tennessee Beans and Cornbread Supper, a Farmers Market Luncheon, Panel Discussions, Demonstrations, and more! Part of the more will be me talking about traditional foods of Appalachia while I whip up a pan of chocolate gravy and some biscuits to pour it over.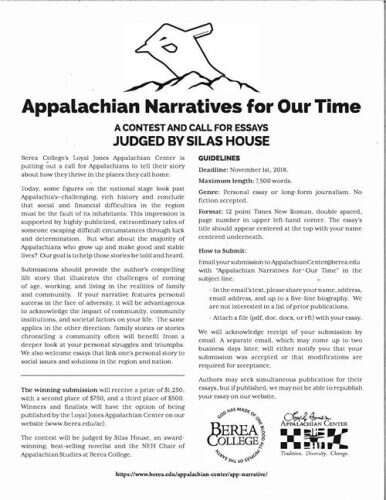 A few months back I told you about the Appalachian Narrative for Our Time Project. Here's what I said:
I wanted to tell you about a project that's being hosted by Berea College's Loyal Jones Appalachian Center. Here's the gist of it:
"Berea College's Loyal Jones Appalachian Center is putting out a call for Appalachians to tell their story about how they thrive in the places they call home.
Today, some figures on the national stage look past Appalachia's- challenging, rich history and conclude that social and financial difficulties in the region must be the fault of its inhabitants. This impression is supported by highly-publicized, extraordinary tales of someone escaping difficult circumstances through luck and determination. But what about The majority of Appalachians who grow up and make good and stable lives? Our goal is to help those stories be told and heard."
For more information about the project click here.
There's still looking for submissions so why don't you give it a go?
Tipper
Subscribe for FREE and get a daily dose of Appalachia in your inbox