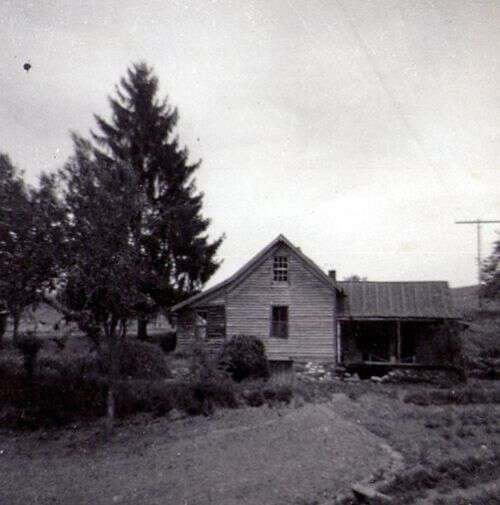 When Pap was a boy his neighbors played a huge role in the way he was brought up. His parents moved around the general area of Brasstown quite a bit. Over the years he entertained us with stories of various neighbors he knew when his family lived here in Wilson Holler, in Pine Log, over on Harshaw, or anywhere in between.
One neighbor came up often in the stories because he was a real character. When I was a small child Pap took me to see the remains of the old homeplace where the man lived when Pap was a boy.
The gentleman had always lived by himself until he sent off for what Pap called a mail order bride. The man found the woman somehow, maybe in the classifieds, and began a long distance relationship by mail.
One of the reasons Pap was privy to the details of the love affair was due to the fact that the man couldn't read and had to bring the letters to Pap's family or other neighbors for them to read to him and to help him reply to the lady.
Pap said after a while the two got married and she came to live with him. She stayed about six years and suddenly left.
After a period of time went by the man brought another letter for Pap's family to read.
Pap said he knew the situation wasn't funny for the couple, but as a young boy he found it humorous when the lady wrote "I'm through with you and your smoky little house. I'm almost so blind I can't even write this letter from living in it."
You can imagine, in the days of no tv and not even many radios around, the goings on of neighbors was big doings.
Tipper
Subscribe for FREE and get a daily dose of Appalachia in your inbox