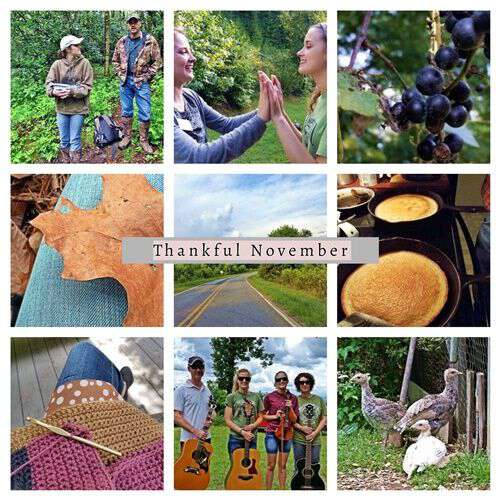 During the month of November I host a variety of giveaways as a way of saying THANK YOU to Blind Pig and The Acorn readers. If you didn't know it, you're the best blog readers in the whole wide world!
Today's giveaway is a used copy of "Foxfire 2." which is about ghost stories, spring wild plant foods, spinning and weaving, midwifing, burial customs, corn shuckin's, wagon making, and more. To be entered simply leave a comment on this post. *Giveaway ends Friday November 23.
The winner of "Foxfire 3" is Jackie  who said: "I'm sure I would enjoy it. I have been here over 12 years and still get strange looks over some of the way I phrase some things as well as when I talk about some of the things I remember from my youth."
Jackie please email me your mailing address at [email protected] and I'll get the book to you!
Be on the lookout for more Thankful November giveaways.
Tipper
Subscribe for FREE and get a daily dose of Appalachia in your inbox