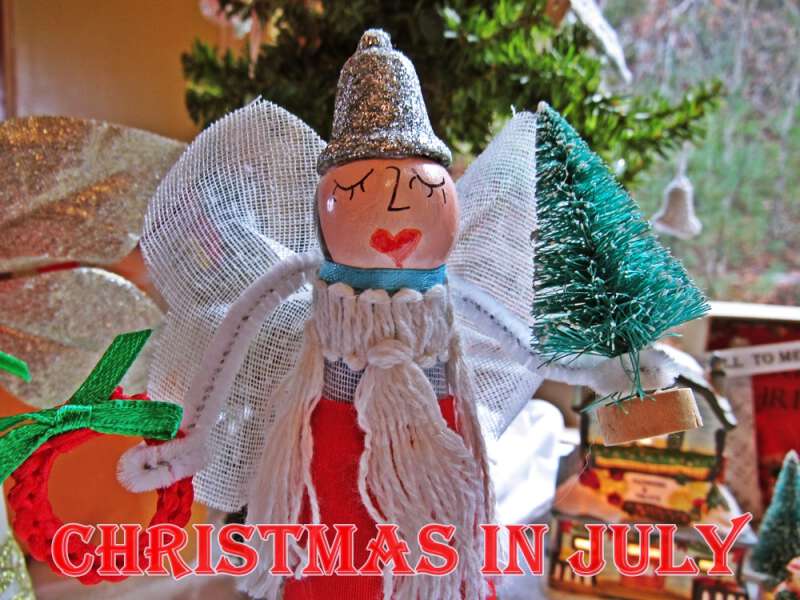 The old saying Christmas in July means something happened smack dab in the middle of the summer that rates right up there with Christmas.
Why do I feel like its Christmas in July?
I got a new car! Not brand new, but new to me and pretty new too considering my old one was 12 years old and the one the girls drive is 18 years old. Wow 18 years old! Anyway-so very nice to be able to drive to and fro and not worry about ending up on the side of the road which has happened several times in the last year. Of course those side of the road break downs almost always happened when it was coming a torrential downpour and I had a trunk full of guitars or groceries.
The Deer Hunter got a new job with more money and less STRESS!
The Pressley Girls' first cd is getting close to being finished and it sounds AMAZING!
We've had plenty of rain this summer.
I'm no longer feeling the suffocating broken hearted despair over losing Pap. I still mourn his passing and I know I always will but at least I'm not wallowing in grief like I was last July.
In honor of my Christmas in July feeling I'm giving away 2 of Pap and Paul's Songs of Christmas CDs.
To be entered in the giveaway leave a comment on this post. *Giveaway ends Sunday July 23, 2017.
If you'd like to buy one of the cds go here.
Tipper