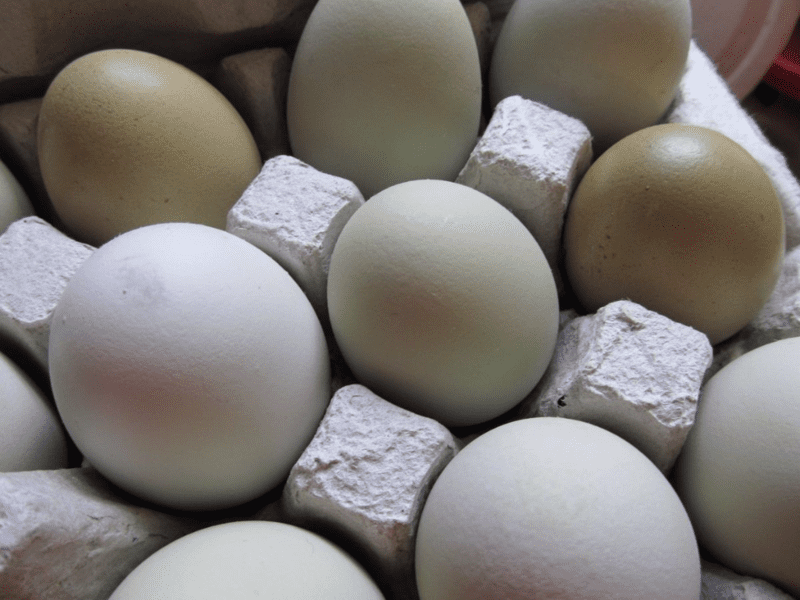 Ed Buchanan, a 74-year-old farmer who farms just for himself, can survey his little kingdom back here in the hills beyond Dillsboro and exult in sovereign independence.
Here stacks of hay, there pyramids of corn, beef cattle in the pasture, a milk cow in the barn, hams in the smokehouse, potatoes in the root cellar, the can house filled to bursting, chickens scratching the yard.
And with an eye of triumph, he can look upon his piles of wood and laugh at winter's frown.
Ed and his wife Clearsie are so self-reliant they don't have to worry about the high costs of living and fuel shortages.
"No matter what happened," he said, "we could get by without any pinch or discomfort. We've plenty to eat. We've got plenty of wood to keep us warm and to keep the cookstove going for cooking. We can make do with what's at hand and live quite well. We always have. Living off the  land and doing for ourselves in something we've always done. It was the way I was brought up. We raise practically everything we eat. Only have to go to the grocery store for sugar and coffee and soda, something like that. We get plenty of eggs, plenty of milk and butter. We've got all kinds of canned stuff my wife puts up. We've got plenty of potatoes, both kinds, and plenty of beans. We've got our own chickens for laying and for eating. I killed three hogs Thanksgiving Day. They weighed five hundred pounds a piece. I sold one to my son. That left us with four hams. my wife put up sixty pounds of sausage."
—John Parris – "Independent As All Git-Out"
—-
Reading about Mr. Buchanan and his wife Clearsie sort of makes me jealous.
Tipper
Subscribe for FREE and get a daily dose of Appalachia in your inbox