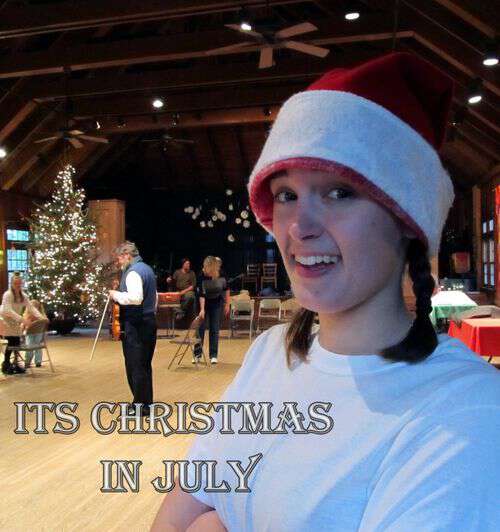 The old saying Christmas in July means something happened smack dab in the middle of the summer that rates right up there with Christmas.
Why do I feel like its Christmas in July?
My kitchen is full of jars of goodness for the coming winter-green beans, tomatoes, dill pickles, and blackberry jelly along with a crock full of kraut in the corner, a small crock of 14 day pickles on the counter, and a dehydrator full of squash humming along.
My nephews are both coming home for a visit this weekend.
Pap is feeling better enough to get out and about by himself.
I heard The Pressley Girls on the radio for the first time this week-very exciting!
My snug comfortable bed and a good book at the end of a very fruitful day.
In honor of my Christmas in July feeling-I'm giving away 3 of Pap and Paul's Songs of Christmas CDs. To be entered in the giveaway leave a comment on this post. Giveaway ends Sunday July 19, 2015.
Tipper