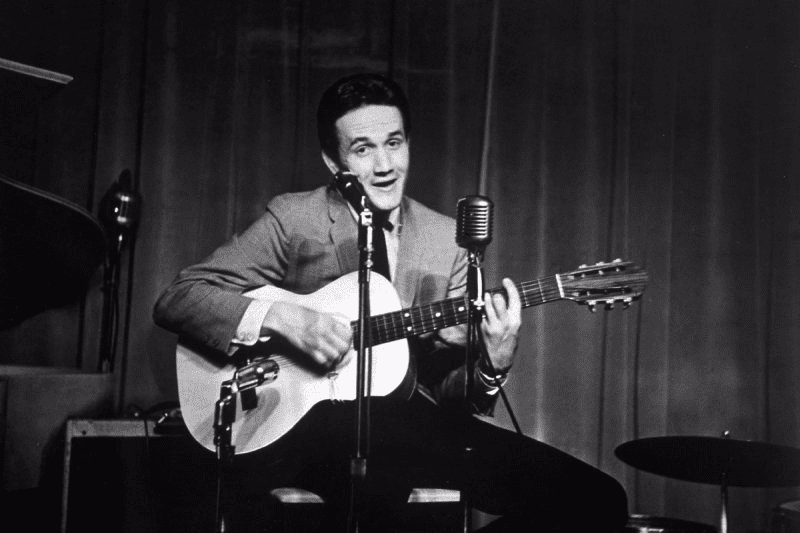 Roger Miller is most often remembered for writing and singing the kind of country songs that make you smile and tap your feet. King of the Road, Chug a Lug, and Dang Me come to mind. Miller also wrote more than a few songs that would pull at anyone's heart strings: When a House is not a Home, When Two Worlds Collide, and Husbands and Wives.
In the early 80s Miller was asked to write the broadway score for the Adventures of Huckleberry Finn. A quote from rogermiller.com offers a glimpse of how the invitation reached Miller:
"The key man was Rocco Landesman, a former Yale professor at the Yale School of Drama who happened to be the world's #1 Roger Miller fan. "I thought he was an absolute genius," Landesman says. On the way to a New York appearance by Roger at the Lone Star Cafe, Landesman conceived the notion that Miller ought to write a Broadway score – and the Adventures of Huckelberry Finn would be the perfect vehicle. He approached Roger's wife, Mary, after the show. She encouraged him to write a letter to Roger with the idea. Roger jokes, "He made me an offer I couldn't understand." Nevertheless, Landesman wrote a number of letters to Miller and about a year later had him convinced he was the right man for the project. Roger was off on another new journey. Landesman commissioned William Hauptman to adapt Twain's book and the project was underway."
Turns out Landesman knew what he was talking about-Miller won a Tony Award for the musical score for the play Big River.
Recently Chitter's been singing one of the songs Miller wrote for Big River. It's another one of those that will pull on your heart. The song is strikingly beautiful in it's simplicity.
I hope you enjoyed the song and the history!
Tipper
*Source: rogermiller.com