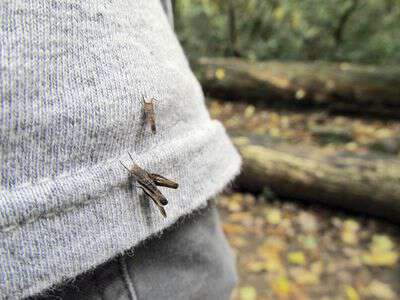 1901 Lounsberry Southern Wild Flowers 527 Although they flare jaunty golden-heads, all the while they are preparing their flattened quadrangular or nearly terete seeds, with barbed and sharp-pointed awns. These, later, attach themselves to anything willing to carry them along and disperse them at a distance from the parent stem….It would seem quite impossible to avoid them. And then so in harmony with their purpose is the instinct of humanity, that few people would be seen returning home while covered with their pods, but sit down by the edge of the woods or swamps to pick off the seeds and scatter them-usually in receptive soil.
———————–
I was one of those members of humanity. I picked up my beggar lice on a hike in Graham County NC and brought them back with me to Brasstown.
Tipper
Appalachia Through My Eyes – A series of photographs from my life in Southern Appalachia.