Today's post was written by The Deer Hunter.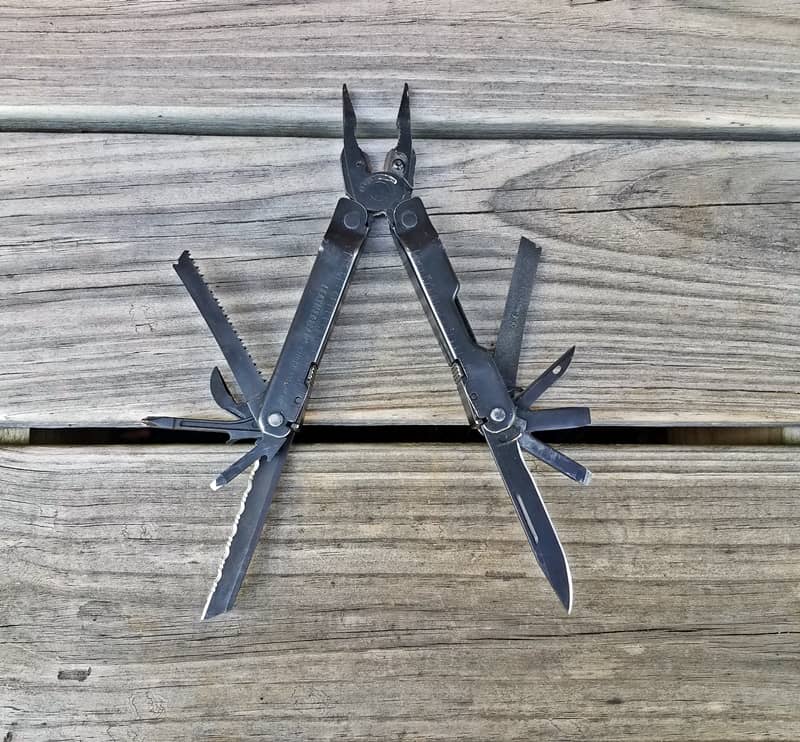 I have a confession to make…I have a serious addiction to tools! I also have an addiction to knives that borders on sickness, but that's a story for another day.
I'm a firm believer that there's a tool for every job, but sometimes I bend my own rules. Case in point is my multi-tool.
The one I use is a Leatherman Supertool 300. I use it multiple times every single day. It rides on my belt and is just as useful as the pocketknife I carry.
My co-workers tease me daily by calling it my "tweezers." It's funny how many times during the week they ask to borrow those tweezers.
The multi-tool often saves a trip back to the truck for a screwdriver, pliers, etc. It has a small saw and a file. I've been surprised how often I use them.
I would no sooner leave home without my Leatherman than I would my underwear 🙂 If you often use small hand tools you should consider picking up a multi-tool. You'll be surprised how handy it is.
The Deer Hunter
Subscribe for FREE and get a daily dose of Appalachia in your inbox