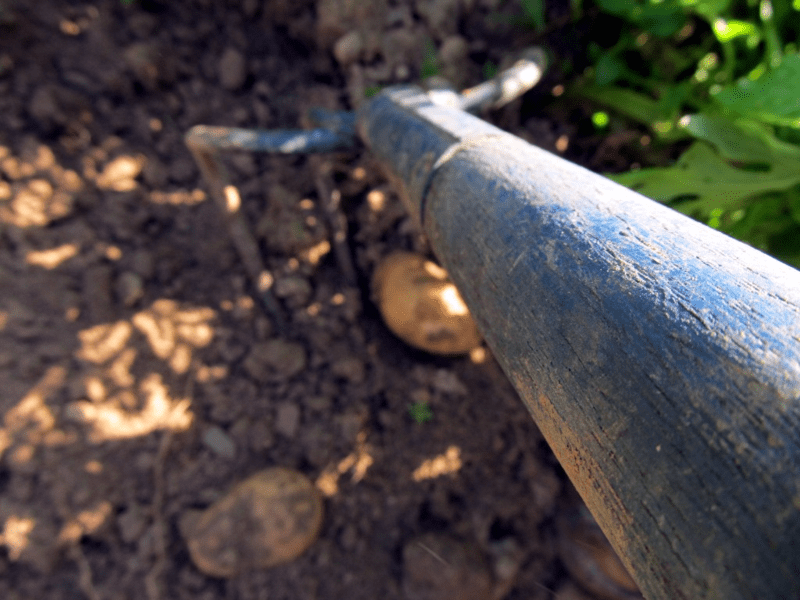 grab, grabble, gravel verb
To dig up with the hands, esp a potato early in the season, and smooth back the dirt around the plant to leave it intact.
1913 Kephart Our Sthn High 293-94 To "grabble 'taters" is to pick from a hill of new potatoes a few of the best, then smooth back the soil without disturbing the immature ones. 1969 GSMNP-38:106 They'd plant a few rows of early potatoes to grabble out. 1977 Hamilton Mountain Memories 33 Papa's big potato patch was outside the garden and we were not to "grabble" there, for he said it kept the plants from producing big potatoes. 1980 Brewer Hit's Gettin' In east Tennessee, a few people still "grabble" for new potatoes. A few others "grabble" for fish under rocks and stream banks. 1981 Brewer Wonderment 92 What Lucinda calls "grannying" is called "grabbling" in some quarters. 1990 Oliver Cooking Hazel Creek 13 Everyone looked forward to new potatoes which, as soon as they had matured sufficiently were "grabbled" out of the ground and then boiled in their jackets until tender; a gravy of flour & milk was then made in the water & the potatoes cooked & served in this. 1995 Montgomery Coll. Grab, Grabble = to grab a few potatoes without disturbing the plant (Cardwell).
~Dictionary of Smoky Mountain English
———————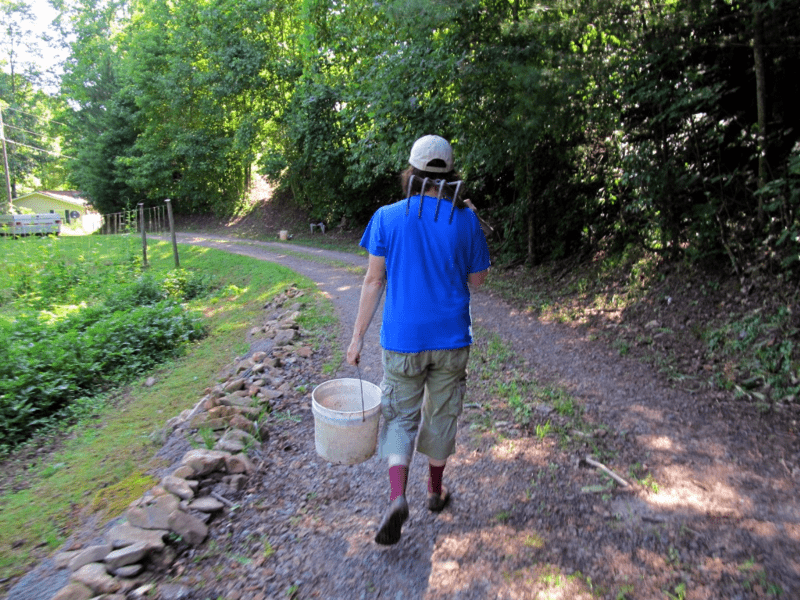 A few weeks ago, Granny sent me down to the garden to grabble her out some new potatoes. We haven't been planting potatoes for the last couple of years, but The Deer Hunter wanted to give them a try again this year-so we have 2 long rows of potatoes in the big garden.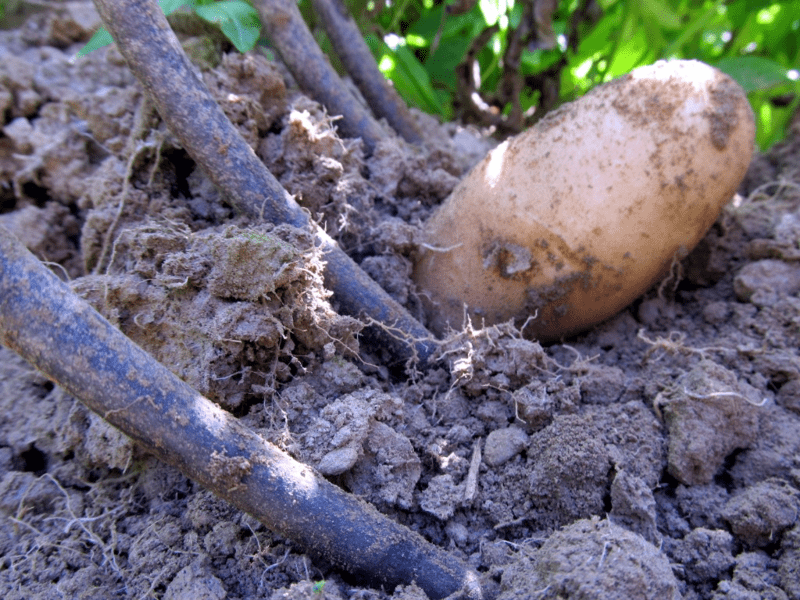 I was able to grabble a small bucket of potatoes for Granny. Chitter came a long to document the process with her camera. I think she did a pretty good job.
Tipper