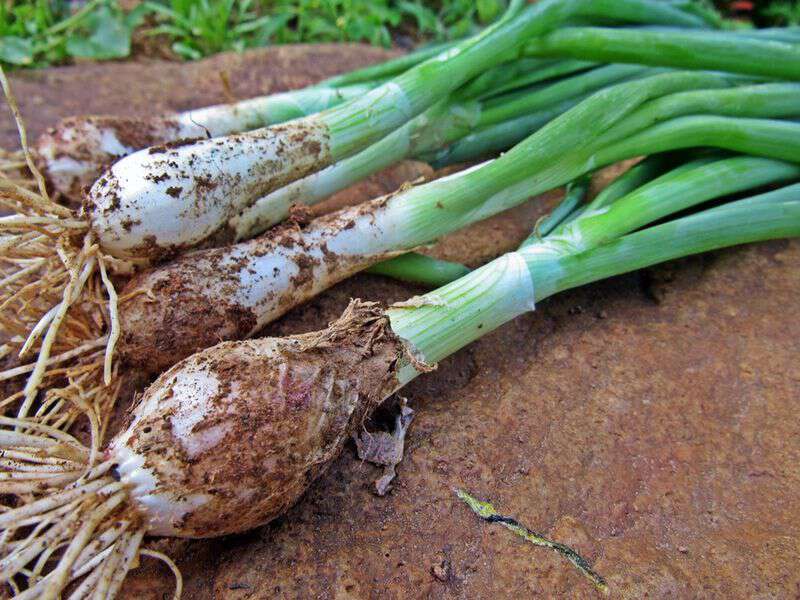 Jacob's onion noun A green onion.
1975 Purkey Madison Co 53-54 A variety of vegetables grew in long neat rows; tender green onions (called Jacob's onions), peas, beets, carrots, radishes, lettuce, beans, parsnips, tomatoes, cucumbers, and sweet and Irish potatoes. Ibid. 106 I will never forget the endless bundles of crisp spring onions with their long white heads and slender green blades, which my mother prepared for market. Mama called them "Jacob's Onions." I don't' know why unless it was because they were so prolific.
Dictionary of Smoky Mountain English
———————
I have never heard green onions called Jacob's Onions have you?
Tipper