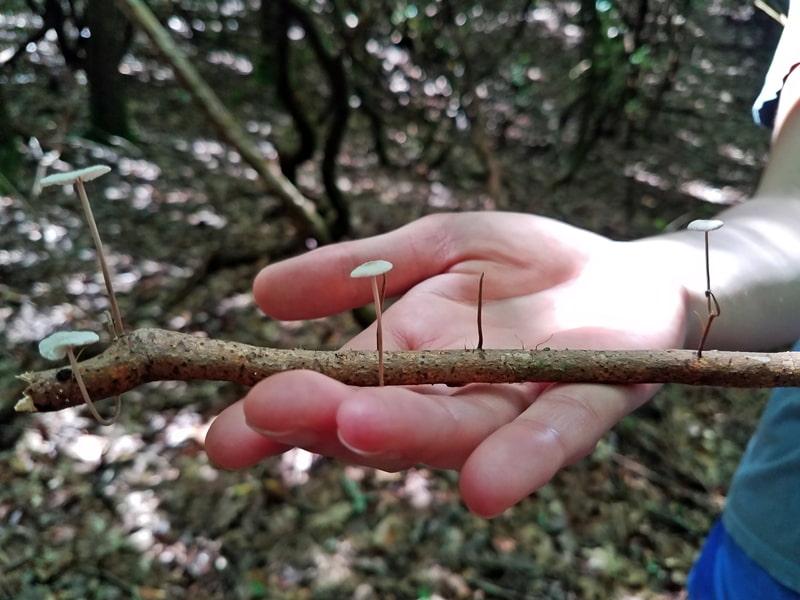 On a long hike over the weekend we saw the least mushrooms growing on a laurel branch.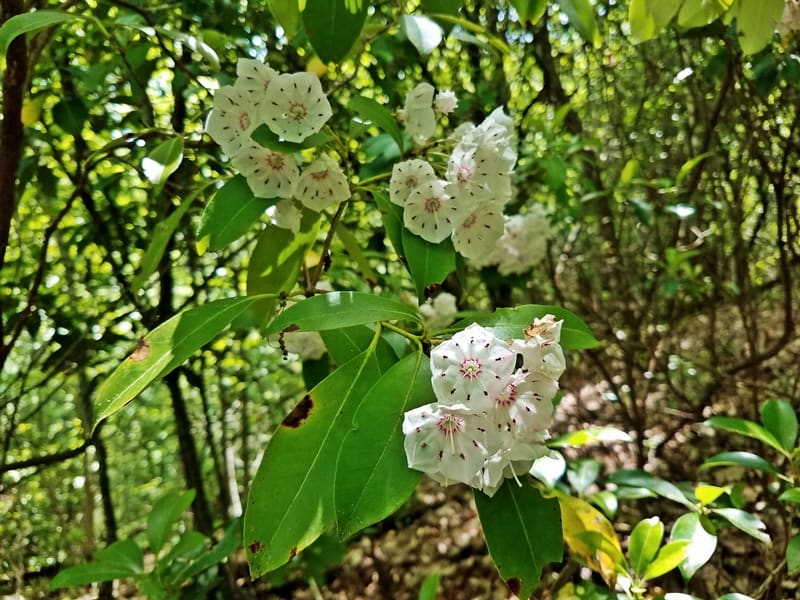 Most of our hike was under a canopy of Ivy blooms and as usual their pale pink beauty was stunning.
Since I wrote about Laurel Hells last week, The Deer Hunter made sure to take us straight up the mountain through a giant one 🙂 I wasn't sure I was going to make it to the top, but once we did what we found made me forget about the the hot, scratchy, climb.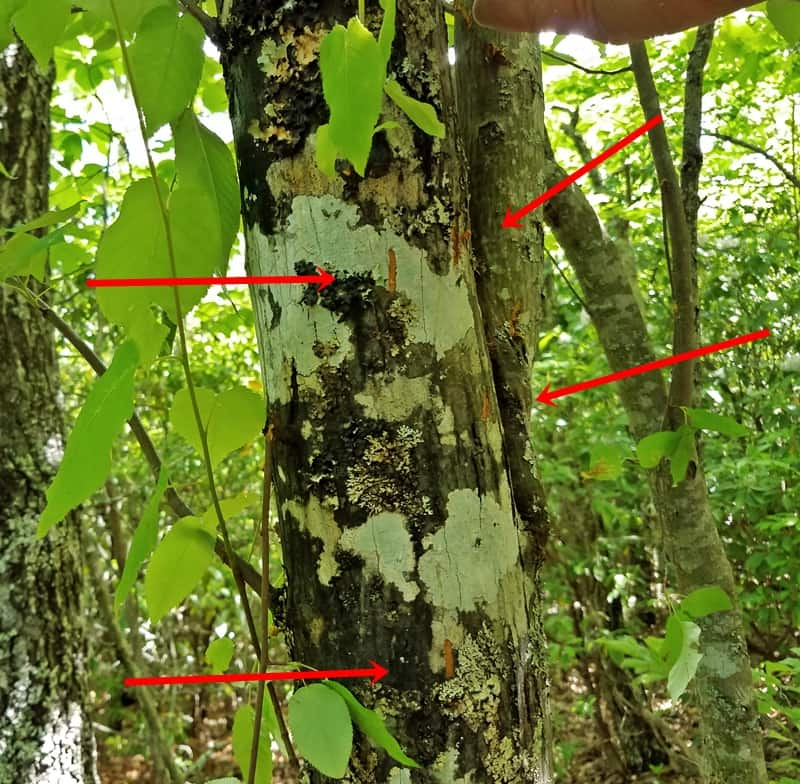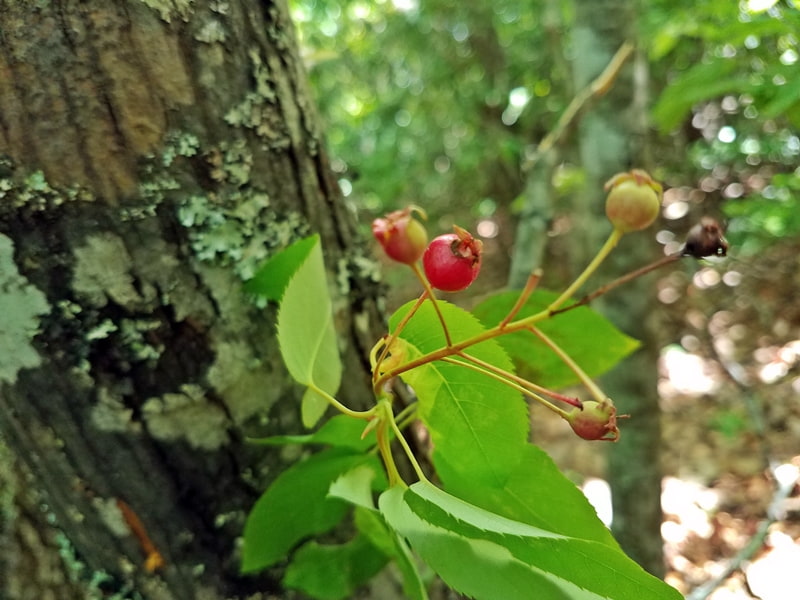 The first photo with the red arrows shows where a bear climbed a tree. The second photo shows what the bear was after—sarvis berries.
I believe the noise of us climbing chased the bear off before it could finish its tasty treat. Don't worry I didn't let any of the berries go to waste I ate them.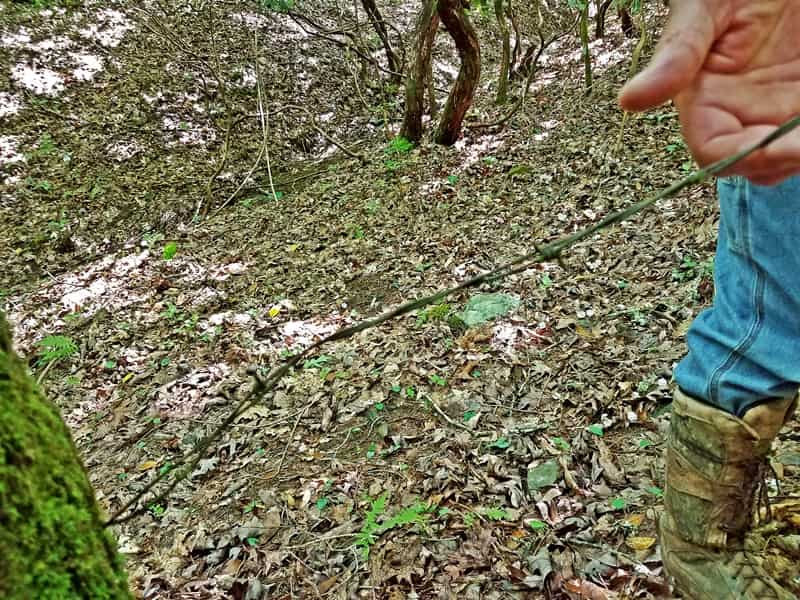 Just before the obstacle course of Ivy we found a tree with barbed-wire growing in it. The wire was a good eight inches in the trunk of the tree. In other words its from a long long time ago.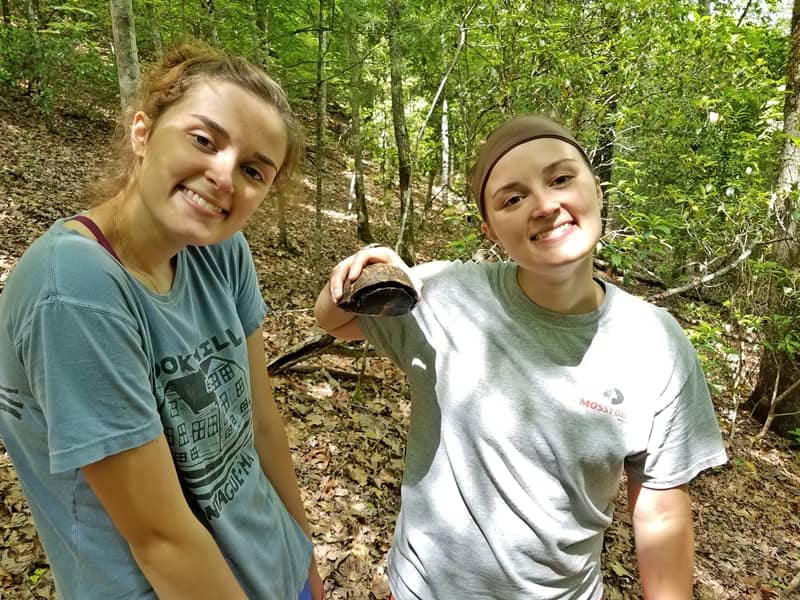 This is one of three terrapins we saw along the way.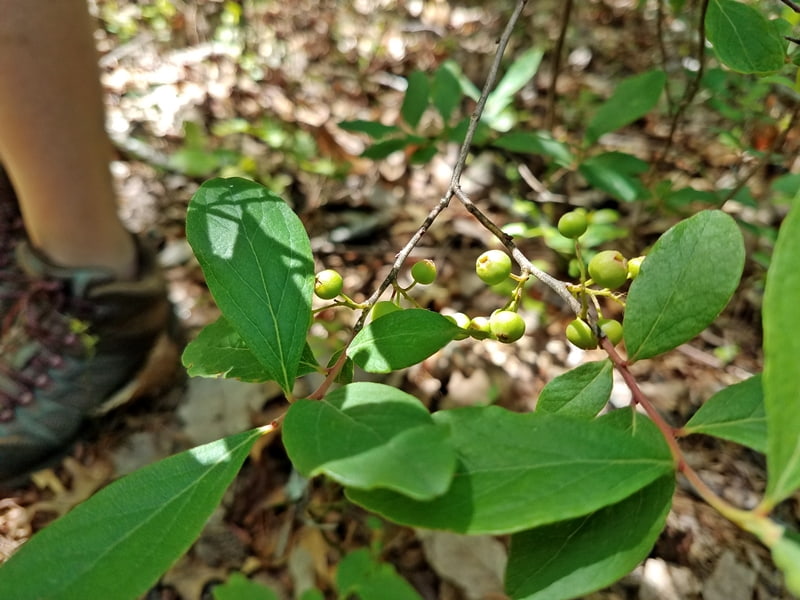 The Deer Hunter said Pap told him about a giant berry patch, but he'd never known exactly where it was. Well we found it and it was the most amazing huckleberry patch I've ever seen. Looking at the nice open berry laden area on top of the high ridge made me forget about fighting my way through a laurel hell to get there.
Here's a short video I made on the hike that offers a better view of the huckleberry patch.
Tipper
Subscribe for FREE and get a daily dose of Appalachia in your inbox