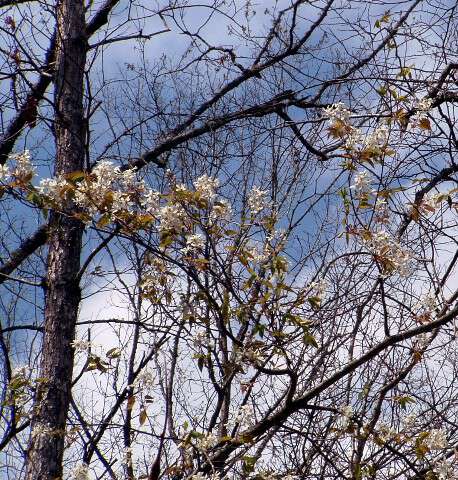 Sarvis Tree in my backyard
Every where I look I see Sarvis trees with their dainty white blooms open wide.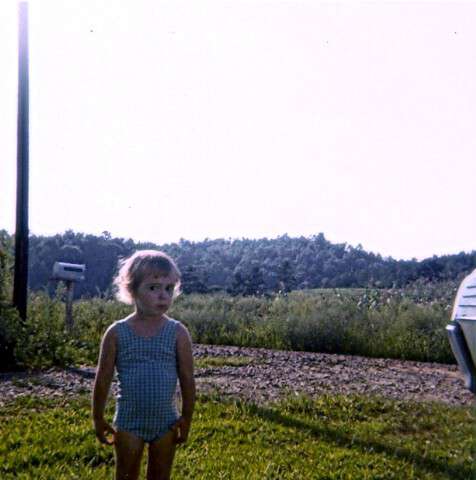 Tipper
Each Spring, since I was a little girl, Granny makes sure I know the Sarvis trees spread across the mountains are blooming.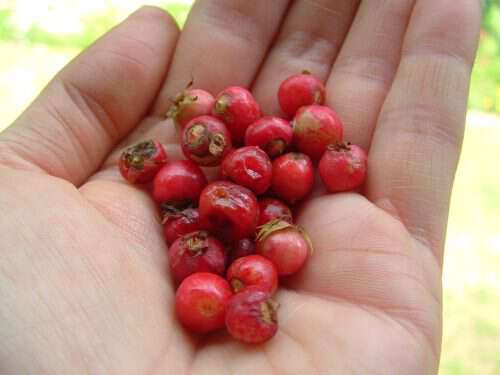 Sarvis berries
Sarvis trees are called Serviceberry Trees by most folks and they grow throughout the United States. I've read varying accounts of how they came to be called Sarvis. One of the simplest comes from an old issue of Smoky Mountain News:
In A Natural History of Trees of Eastern and Central North America (Houghton Mifflin, 1950), naturalist Donald Culross Peattie provides the following explanation for the common name: "It is from the fruits that the sarvisberry takes its name, for the word is a transformation of the 'sorbus' given by the Romans to a related kind of fruit. 'Sarvis' is a good Shakespearean English of the most classic Latin." The Oxford English Dictionary provides "sarvice" and "sarves" as variant forms of "service" when applied to one of the European pear trees (Pyrus domestica).
Makes perfect sense, but the other 2 theories are much more to my liking.
—After a long hard winter folks began to look forward to Spring for many reasons, among them the return of the traveling preacher. It seemed the trees began to bloom at the same time church 'sarvises' returned.
Nice, but the account I like best comes from one of my favorite Appalachian writers, John Paris.
—Mr. Paris credits the first women who settled in the mountains with naming the Sarvis tree. The women arrived too late in the growing season to plant their saved flower seeds around their newly hewn out home. As the long winter ended, the women were encouraged by seeing the white blooms of the Sarvis tree. They carried the blooms to funerals and other church 'sarvises'. The women insured the name stuck by passing along the knowledge that Sarvis blooms contain the promise of Spring to their children.
Tipper