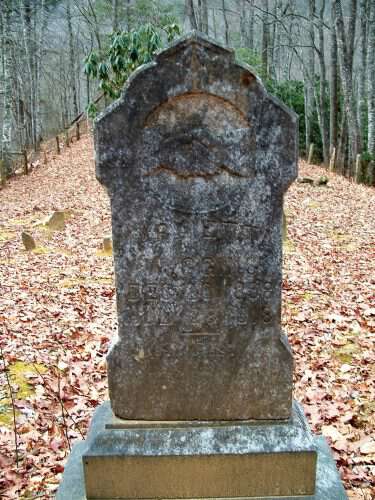 Everyone has experienced death-had loved ones who are now gone from the Earth. I've lost Aunts, Uncles, Grandparents, Friends, Cousins-all of whom I loved deeply-and while it's human nature to mourn for them-it's also human nature for most of them to slip to the back of our minds-their memories only surfacing now and again.
However, sometimes we lose someone that we never quit longing for-the death of a loved one that continues to evoke a deep sense of longing-of needing them-for the rest of our lives. There are songs about loved ones waiting for us, even songs about gentle voices calling come. I don't believe the writers were suggesting we speed up the reunion-I believe the writers were attempting to capture the reality that the love, the thoughts, the sacrifices, the goodwill-all the things connected to those we've lost-remain in us-resulting in a deep longing.
My Papaw, Pap's father, died the year before The Deer Hunter and I were married. He was a pulpwood cutter by trade and a Baptist Preacher by love. He was a small man in stature-but a larger than life man in character. When he was just a boy he fell off the roof and broke his leg which was never set correctly. The accident left him with a pronounced limp for the rest of his life. Another feature that caught your attention, were his eyes-in addition to being simultaneously piercing and twinkling-one was green one was brown. A few folks claimed Papaw's eyes glowed with fire when he preached.
The 2 things I miss most about him-his great joyful love for his family-especially his grandchildren, and his hope for life and in life.
I've missed him since the day he died, but there have been times I longed for him more than words can describe. I longed for his clear vision on life's hard times, I longed to hear him say "Tipper do you know I love you-and Tipper it'll all be alright the Lord will see to it."
During an especially difficult time in life, while looking for solace I went to sit beside his grave-thinking maybe it would help me regain my footing on life's path. It was early morning-cool, crisp, foggy. The church has been deserted for years; the grave lies under a huge oak tree. As I walked up to the grave-it seemed I heard Papaw say "Tipper your answer isn't here and I'm not either." Now, I'm not saying it was him-I believe it was my common sense regaining control of my despairing heart. Reminding me I didn't believe he was there nor that he would advise me from the grave, reminding me I was just longing for Papaw-for his love and wisdom I was grieving for someone who left so long ago.
December 2nd made 16 years since his death. I still miss him fiercely. And among all the gentle voices I've lost, I hear his calling the clearest.
For this week's Pickin' & Grinnin' In The Kitchen Spot a song of longing-Old Black Joe written by Stephen Foster. I know you'll like this one.
Hope you enjoyed the old song-and I hope you'll leave me a comment with your thoughts about longing or even tell me about someone you long for.
Tipper