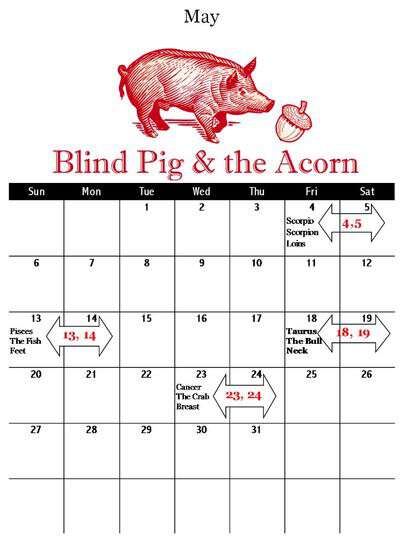 Can you believe today is May 1st? I cannot.
May makes me think of planting the garden. Its the month when you're pretty sure the last frost is over (at least in our neck of the woods) and you're safe to plant all those veggies that can't handle the cold.
Back in March, I told you my plan to simplify my sign planting approach by concentrating on the most fruitful zodiac signs of Cancer and Pisces. As you can see from the calendar above-I'm already slipping from my plan-I've added 2 other fruitful signs-Taurus and Scorpio.
For the past few years-May has been the month my planting by the signs test kicks off. The 4th Annual Blind Pig & the Acorn's Planting by the Signs Tests starts later this month. (*if you agreed to participate-the seeds have been mailed out-so be on the look out)
May also makes me think of graduations and the end of the school year. (the girls can't wait till summer vacation-and I'm ready for it too!)
There is one more thing May makes me think of…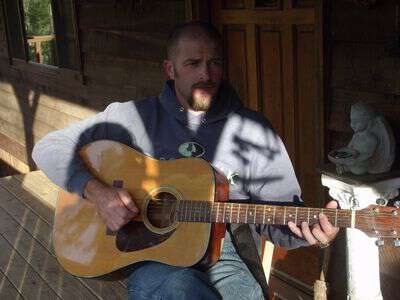 The Deer Hunter. Today is his Birthday. I snapped this photo of him the other evening on the porch when the Burnt Toast & Cracklings band was jamming-he didn't even know I was in the world.
I like that you can see my shadow on his arm and shoulder-right where I'm supposed to be-with him.
Tipper