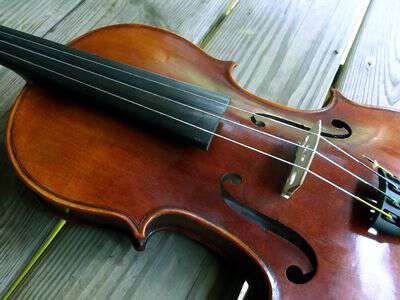 Ever heard Bonaparte's Retreat? It's an old fiddle tune. In 1950 Pee Wee King and Redd Stewart penned words to the old tune-they went something like this:
Met the girl I love
In a town 'way down in Dixie
'Neath the stars above
She was the sweetest girl I ever did see
So I took her in my arms, and
told her of her many charms, I
kissed her while the fiddles played, the
Bonaparte's Re-treat.
All the world was bright
As I held her on that night
And I heard her say
"Please don't ever go away",
So I held her in my arms, and
Told her of her many charms, I
Kissed her while the fiddles played, the
Bonaparte's Re-treat.
I grew up hearing the song performed with lyrics and never gave any thought to its origin.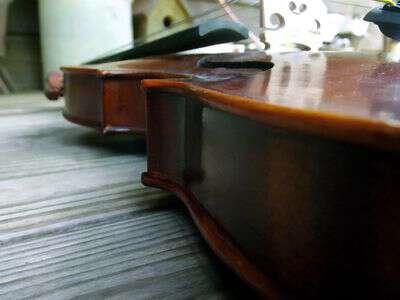 Chitter came home from fiddle practice playing Bonaparte's Retreat a while back. I asked her if she knew the words-she didn't. But the next time the Blind Pig Gang got together Paul sung them for her.
A few weeks ago, I was about to upload a video of the Blind Pig Gang playing the tune with Chitter leading us all on the fiddle, when one of those weird serendipitous events of life occurred.
C. Ron Perry, Sr. asked me if I knew the story of Henry Grooms and his fiddle. Ron sent me the story which detailed the chain of events resulting in Bonaparte's Retreat being called Grooms Tune in Haywood Co. NC.
It was an exciting discovery for me-since The Deer Hunter is from Haywood Co. I googled around and found the same story C. Ron had told me on the Find A Grave website. Ronald Halford graciously allowed me to share the story-and the photo below.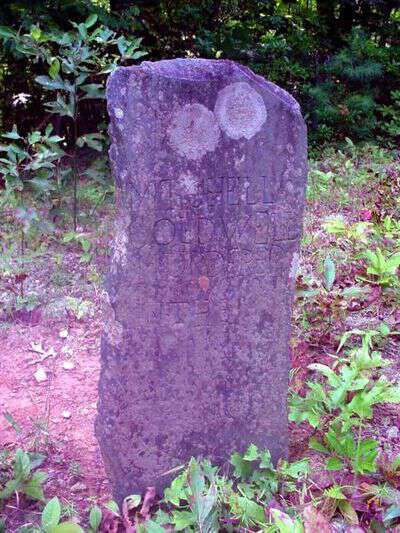 Tradition has it that George Grooms Jr. and his brother Henry Grooms were working in their field in Cataloochee on April 10, 1865. A group of raiders from Teague's Company came into the field and captured George and Henry. They marched them to the Tennessee Line, nearly 8 miles away where they met up with other raiders who had captured Henry's brother in law, Mitchell Coldwell. The raiders decided to shoot the three. The story continues that George cursed the raiders as they shot him tied to a tree. Mitchell Coldwell was said to have been a kind and simple minded individual and the raiders made him pull his hat down over his face. They did not want to kill a man that was smiling at them. Henry who was a fiddle player asked to pray before he was shot. The raiders agreed that they would let him pray but he would have to play them a tune on his fiddle. Henry played them Bonaparte's Retreat, said to be his favorite tune. Afterwards, he also was shot. All three were left in the road beside the bullet scarred tree where they were tied and shot. Henry's wife Elizabeth Coldwell Grooms (sister to Mitchell) and a Sutton boy, probably a relative, went to the site later and took the three bodies back on a sled pulled by an ox. All three were said to have been buried in a common grave in this cemetery and all three in one large pine box (coffin). The story continues that the actual fiddle belonging to Henry Grooms is on display at Dollywood Theme Park in Tennessee. The song Bonaparte's Retreat is known locally as the Grooms Tune. This information was gathered from several sources including information on display at the Theme Park. Accuracy and truth of this account is unknown by the writer. Note the photo of the grave stone is inscribed Mitchell Coldwell but by tradition it is the burial place of Henry, George, and Mitchell.

written by Ronald Halford.
Now with that story in your mind-listen to our version of Bonaparte's Retreat/Groom's Tune.
I hope you enjoyed the story as much as I did-and the song as well.
Tipper
*Update: I got this information from a facebook reader, Cody Marie Phoenix, and thought I would add the information here:
I just found your web page and read the story about the Grooms Tune. Some of the information is inaccurate as the 2 Grooms men were my mother's great great grandfather and uncle. The 2 Grooms men that were shot were George (our grandfather) who was the fiddle player and his brother Anderson Grooms. Henry Grooms and his wife Elizabeth Arrington Grooms were the parents of George and Anderson. The were all Unionist but didn't fight in the war. George and Anderson's brother Adolphus was in the Confederacy and friends with Teague but no one is sure if he was there that day when his brothers were killed. There is a book written about Haywood Co., NC that lists George and Anderson as the Grooms men but they have Anderson as the fiddle player. My great grandmother said they had it wrong too, it was George. 😉