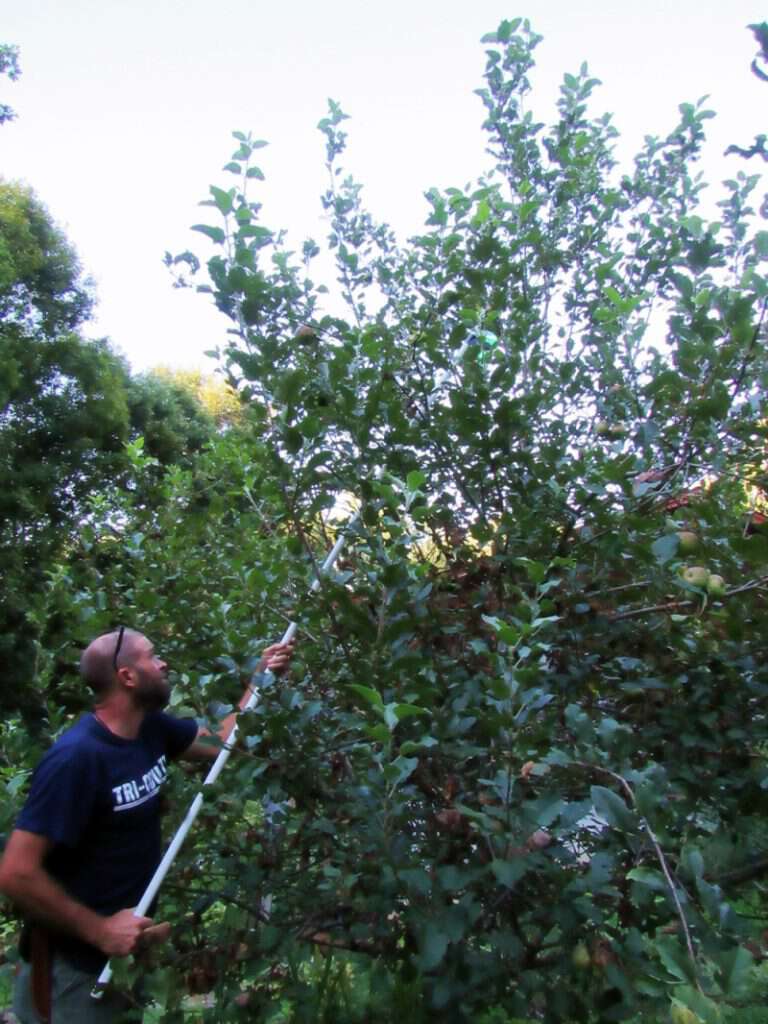 As I told you yesterday this is the largest apple crop we've ever harvested. Our trees are several years old and are supposed to stay on the small side. As you can see from the photo-the trees really took off this year and grew bigger than I thought they were supposed to.
I know apple trees are supposed to be pruned, since we have no experience pruning apple trees we asked Uncle Henry to help us. He was going to prune the trees late last winter, but one thing and another came up and then Pap passed away so the trees never got pruned.
As we pondered on how to reach the highest apples The Deer Hunter came up with a plan.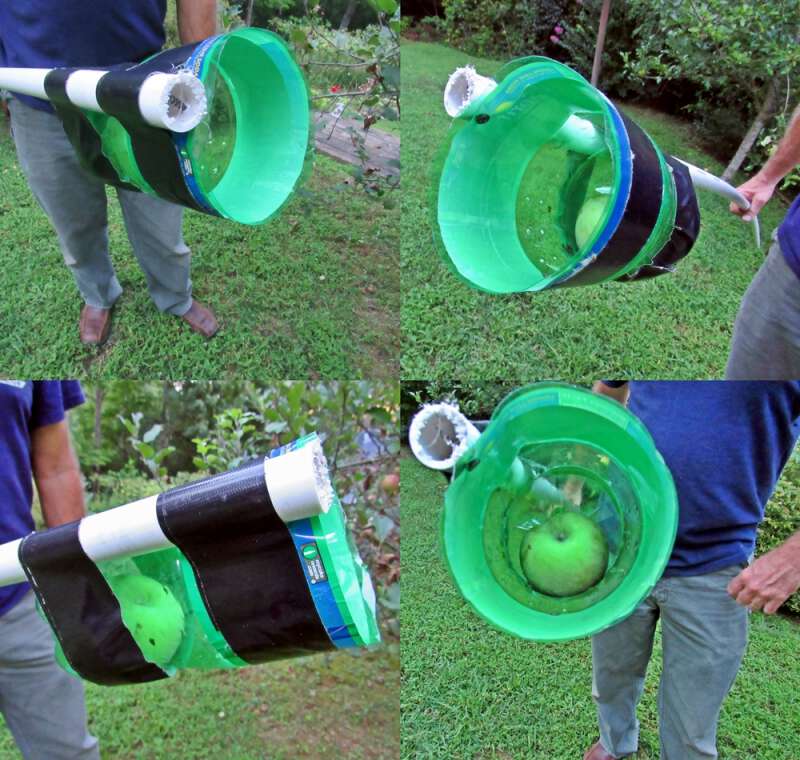 In about 5 minutes he made an apple picker from things he found around the house: a piece of pvc pipe, an empty 2 liter bottle, a dry wall screw, and some gorilla tape.
While he managed to get all the apples, the picker could have been better. It was very hard to get clusters of apples and the pvc pipe was a little flimsy when trying to reach the highest apple. The Deer Hunter wondered if a hook would have worked better?
Hope you'll leave a comment and tell us what you use to pick the highest apples!
Tipper