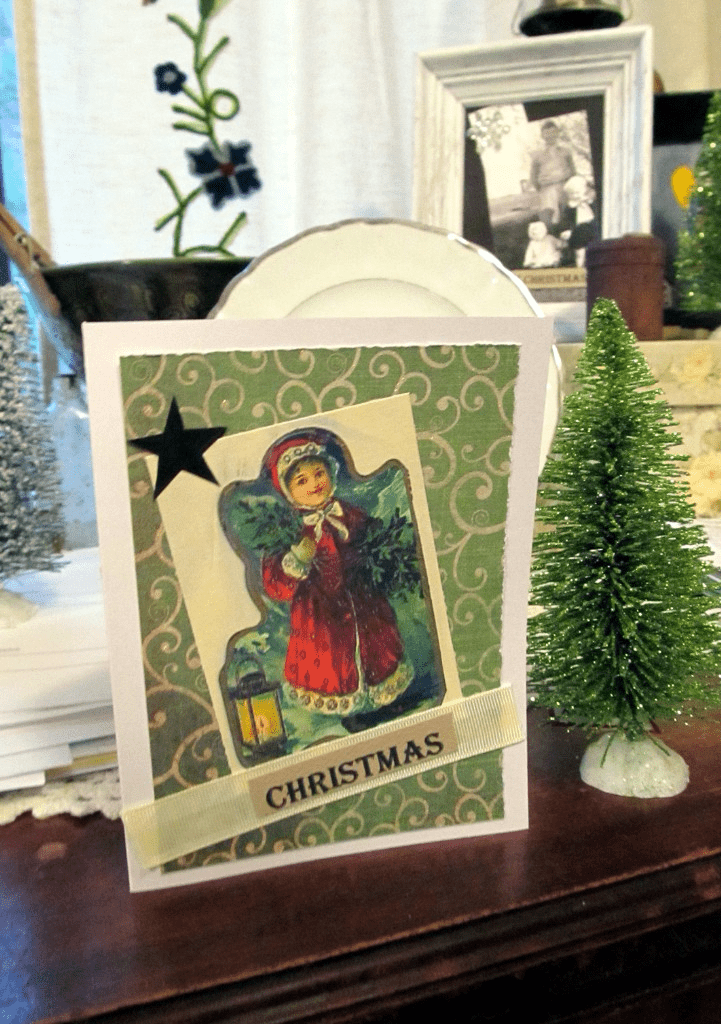 Almost every year the girls and I make Christmas Cards. For some reason we never got around to our annual crafting session last December so we were anxious to get started on our card making this year.
According to the Why Christmas website Sir Henry Cole started the tradition of sending Christmas Cards in 1843. Cole, who lived in the United Kingdom, was an employee of the new post office system. Cole wanted everyday people to be able to use the postal system just like the more well to do folks and government officials used it. Cole thought Christmas cards would be the perfect way for every day folks to use the postal system.
One of Cole's friends, John Horsley, was an artist. Horsely designed the first Christmas Card and the two of them sold it for 1 shilling-which was quite a bit of money in those days.
By the 1870s cards and postage had dropped in price making it easier for more folks to send Christmas cards. The website had this to say about Christmas Cards in the United States:
Christmas Cards appeared in the United States of America in the late 1840s, but were very expensive and most people couldn't afford them. It 1875, Louis Prang, a printer who was originally from German but who had also worked on early cards in the UK, started mass producing cards so more people could afford to buy them. Mr Prang's first cards featured flowers, plants, and children. In 1915, John C. Hall and two of his brothers created Hallmark Cards, who are still one of the biggest card makers today!

In the 1910s and 1920s, home made cards became popular. They were often unusual shapes and had things such as foil and ribbon on them. These were usually too delicate to send through the post and were given by hand.
In today's modern world there are so many beautiful Christmas cards to choose from it's hard to narrow down a favorite. The massed produced cards are lovely-then there's sites like Etsy where you can find a multitude of handmade cards for sale-or you can do like we do and make them yourselves!
Tipper
*Source:  "The History of Christmas Cards." — Christmas Customs and Traditions. N.p., n.d. Web. 5 Dec. 2013. <http://www.whychristmas.com/customs/cards.shtml>.