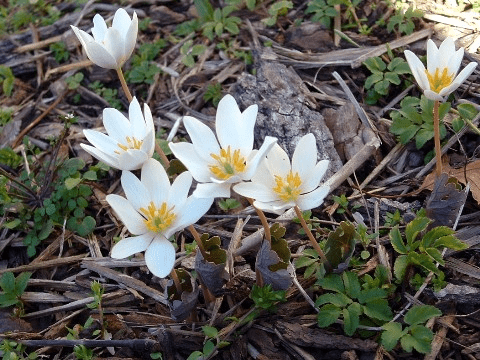 Bloodroot is a common spring wildflower found in the Southern Highlands of Appalachia. It grows in dark moist areas of the forest. Bloodroot is small, the flowers typically grow no higher than 6 or 7 inches high.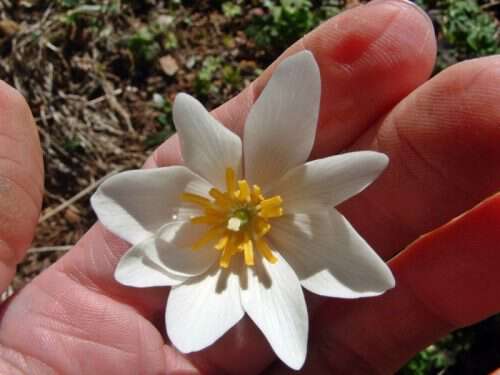 The white daisy like blooms stand out against the greens and browns of early spring.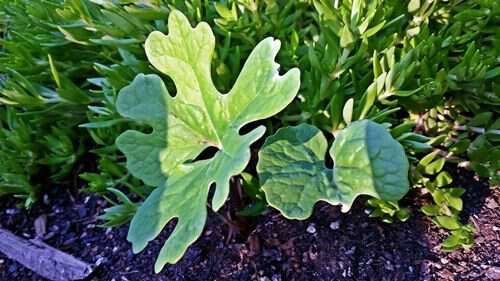 I first fell in love with Bloodroot shortly after The Deer Hunter and I were married. From the start I've had a hard time deciding if I liked the blooms better or the green lobed leaves that grow bigger and bigger after the blooms are gone. Over the years I've noticed the wild plant progresses in an amazing way. In the beginning you see the little white heads poking their way through the ground.
Seemingly overnight the flowers open wide with their leaves hugged up close to them.
The blooms are pretty, but they don't last long. One day they're there the next it's like a small creature came along and picked each white petal off individually, laying them underneath the leaves leaving only the pointy stamen behind to show where the flower grew.
The lobed leaves grow even larger after the blooms fall away. But by mid summer there isn't a trace of Bloodroot left, it all dies back to sleep till Spring awakens it again.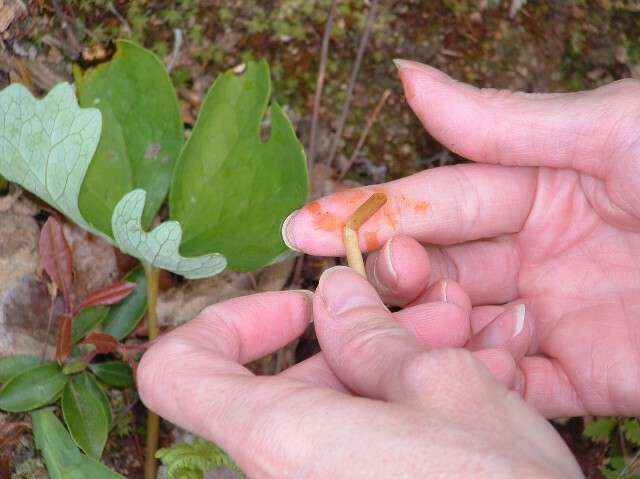 Bloodroot gets it's name from the red liquid found in it's roots and stems. Bloodroot is an ingredient mentioned in old Appalachian medicinal remedies as well as used in modern herbal medicines. However, Bloodroot is one of those medicinal plants you must be careful with, used in the wrong way it can cause more damage than good and can even be deadly. Native Americans used Bloodroot for medicinal purposes as well as dye and paint.
I've never used Bloodroot for any of the things mentioned above, but I look forward to it's beauty each year, marveling as it's petals fall off and it's leaves open wide in welcome of Spring.
Tipper