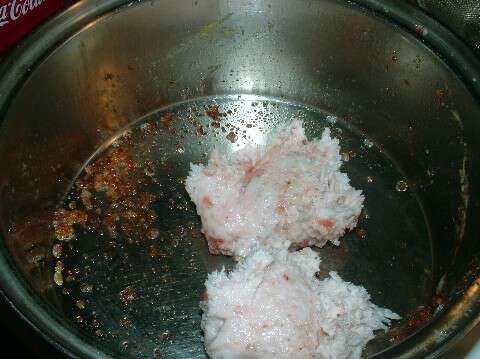 For years, Pap has bemoaned the fact that food doesn't taste as good as it did when he was a child. While there are a multitude of reasons for the difference in taste-Pap decided the lard used to season or cook food with is at the top of the list. A few years back, Granny and Pap decided to make their own lard and see if it made a difference in the taste of their food-and they've been rendering their own lard ever since.
They get their hog fat from a local man who raises hogs. Typically the fat comes in big hunks-but this year for what ever reason the hunks had been run through a sausage grinder and came in big bags.
While Pap cooks (renders) the fat…Granny sterilizes jars, rings, and taps.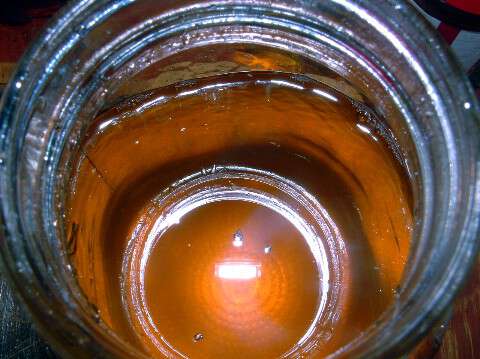 Then they drain the pieces of meat (cracklins) out of the liquid lard and pour the hot lard into the sterilized jars. After they attach the lid and ring to the jar-they sit it on the table to cool. Putting the hot liquid in the hot jar causes the lid to seal as the jar cools. Pap says when he was a child they would sometimes put rendered lard into large crocks and it kept well that way too.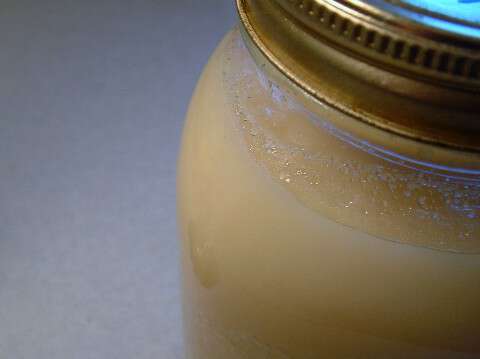 This is what the lard looks like once it's cooled-Granny says you know it's good lard if it's pretty and white. Granny and Pap use the lard in the same way you would shortening-to fry taters, season beans, make cornbread, biscuits, etc.
On one hand I think-they are using pure lard! But on the other hand I think they are using pure lard-it is pure. Have you ever read the back of a can of shortening-who knows what all those big chemical sounding names are.
Pap said one of his heart docs out at the VA hospital told him the lard they render themselves is much better for his heart than the kind you buy in the store-I believe the doc do you?
Tipper