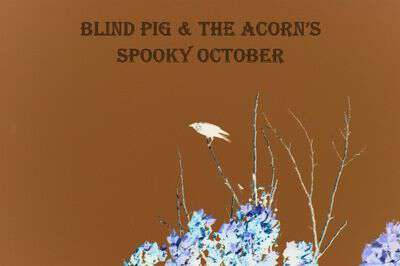 Today's Spooky October entry comes to us by way of Sherry Whitaker.
———————-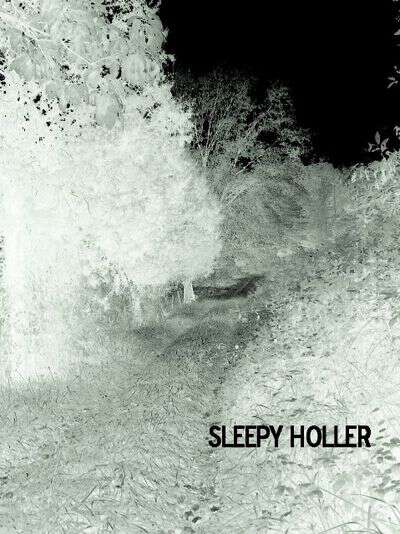 Sleepy Holler written by Sherry Whitaker
When I was in the 4-6th grades, we lived out in the country near Kingston, Tn. in an area called, Sleepy Holler. We lived off the road on a hill and had a long gravel driveway. The house had a full-size basement and big double wooden doors to a garage in part of that basement that you would have to get out of the car, open the doors, which made a very loud, definite sound raking across the gravel…drive the car in, turn off the motor, get out, slam the door of car, go close those wooden doors, scraping the gravel…then walk up the basement steps to the door which opened up to the hallway in our house.
My daddy worked the 3 to 11 pm shift. My little 3 yr. old sister and I was up with mother, who was rocking our new baby brother, watching TV, waiting on daddy. Sure enough, we heard the car drive up the long gravel driveway, car stopped, door shut, wooden garage doors open, scrapping that gravel, open car door, drive in, stop car,turn off engine, open door,close door…steps to garage door, scrape close the garage doors…we waited to hear my dad's familiar steps up to our door…no steps!
My mother and I looked at each other with wide eyes…then the lights went out! "Mother, is Daddy playing a trick on us?" We both agreed that Daddy was fun, but would not pull that on us. No steps…we grabbed each other…the lights came back on…THEN…after what seemed like eternity…we heard a car coming up the long gravel driveway…the familiar sounds described above happened in the same order…then we heard everything…but this time Daddy came up the stairs unlocked the door and came in!
He found us shaking, wide eyes and wondering what scared us to death! My mother is 87, and I am 65 and we still look at one another and cannot figure out that one…we still talk about it and laugh and recall how we felt and we were not laughing then, but we both were there and we both experienced it!
———————-
Yikes! I hope you enjoyed Sherry's story as much as I did! And I'm hoping I don't hear ever hear our garage door open by itself!
Tipper