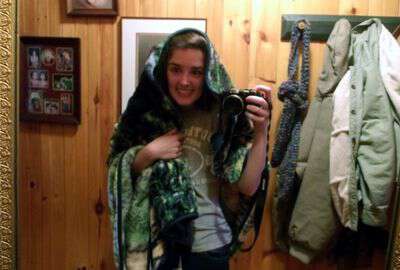 When it comes to spooky folklore-there's plenty of it that centers around mirrors. We've all heard the one about breaking a mirror = 7 years bad luck. But have you heard any of these?
When I was young I went to lots of sleepovers-the kind that has a bunch of screaming silly girls. More often than not-the subject of Bloody Mary came up. I don't remember exactly what you were supposed to say-but the jist of it was you went into a dark room-looked into a mirror-and when you said the little saying-Bloody Mary appeared in the mirror. I think my friends and I were all to chicken to actually get the words out before we ran screaming out of the room.
I grew up hearing the one about covering the mirrors in a house after a person who lived there has died-but I never seen anyone actually do it.
Of course if you're a vampire (or was it a witch) your reflection will not appear in the mirror.
If you take a mirror and hold it where the reflection shows deep into a well-you can see your future mate.
There are 7 mirrors in my house-I'm not sure why we need so many-maybe it's because there are 3 girls who live here (well 4 if you count Ruby Sue-but she's too short to see in any of them anyway). Thinking of my 7 mirrors reminds me of Pap's tale about trying to pull his tooth while looking in the sliver of mirror that hung outside his grandparent's house. We've went from a sliver to 7-maybe that means we've moved up in the world-or maybe not.
Ever heard any of the old tales? Got any mirror folklore to add?
Tipper
Appalachia Through My Eyes – A series of photographs from my life in Southern Appalachia.