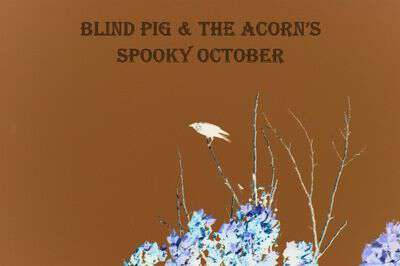 Today's Spooky October entry was written by Mary Shipman. Mary has a great blog called Oldentimes Blog. Check it out when you have time I know you'll be glad you did.
——————————–
Once She Lived There…Lives There Still written by Mary Shipman
I do not 'believe in ghosts', but on a couple of occasions in my life I have had unusual things happen. What about you?
Twenty some years ago, we moved into an old farmhouse. We loved that farm, 70 some acres of fields and orchard, long left fallow.
We hadn't been there long however when the children in the household mentioned something a bit odd going on in their room. They were being wakened on cool nights, by unseen hands moving their covers, tucking them in.
A few days later, no children in the house, we could her rhythmic rocking from the room. Investigation showed nothing, but the sound remained.
Another few days passed and one morning a ten year old came into the kitchen, asking "Who is in the bedroom?" No one was! This was the first sighting of 'the lady who lived there'. More were to come!
I have seen her, in a straight backed rocker, her long dress flowing over her legs, a bonnet over her hair. Sometimes stroking a cat, sometimes shelling beans and sometimes knitting. Once brushing her long hair without the bonnet.
She never noticed us during the day, focused on what she was doing and looking out the window on the road.
Never visible in any other room, Only the front bed room. I asked around the community, but no one had any answers about who she might have been.
Two years later, we moved on, leaving the lady. I often wonder if she is there still, shelling beans and tucking up children late on chilly nights.
——————————–
Hope you enjoyed Mary's spooky tale as much as I did!
Tipper