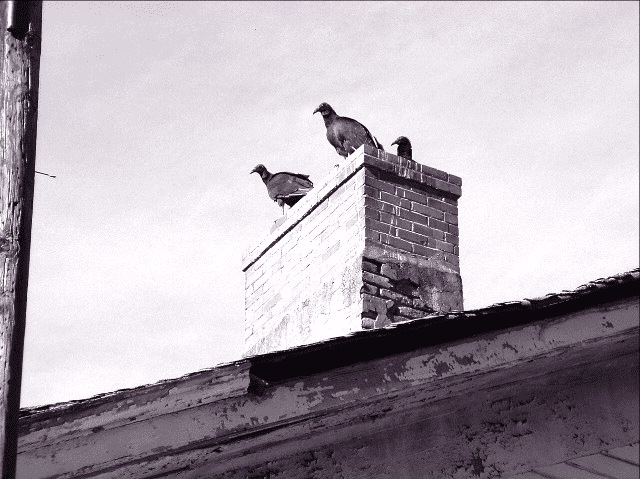 (Deserted house in Oglethorpe Co. GA being guarded by Buzzards)
If you live in the country, especially on or near a farm, I'm sure you've seen Buzzards. Sometimes you see the gangly birds swooping down to fight the crows for the latest road kill.
Back in the day-when I was a boat house attendant at Lake Logan in Haywood Co. NC I got to see Buzzards up close and personal on a regular basis.
Our boat house duties included cleaning fish for any guest who caught them. We offered 2 choices-fillet or gutted. Most folks went with fillet but either way by the end of the day we had several 5 gallon buckets full of fish guts. What to do with them?
On the other side of the lake, above the driving range, and up a bumpy rutted road was the gut hole. The maintenance men had dug a narrow but deep ditch for us to dispose of our fish waste. We'd back up to the hole and heft those 5 gallon buckets of fish entrails over the tailgate of the truck.
Most of us attendants were girls-girls who didn't weigh a whole lot so dumping those buckets could be tricky. One time my partner for the day went in with the bucket. I swear her feet were climbing before she ever landed in the hole.
Needless to say with a daily supply of tasty morsels buzzards made the gut hole a home and scattered only when they heard us coming up the mountain with a fresh meal.
Seeing buzzards may be a regular part of your life, but have you ever heard a Belled Buzzard? For more details click here.
—————————–
The Deer Hunter had to go into work later than usual today. He said about 9:00 a.m. he heard the awfullest racket of crows he'd ever heard. He went out to see what had them so excited.
We have a metal roof and it carries sound well. About the time he went out the back door one of the crows dropped something on the house. He said it made a cu-thud and Ruby Sue about came out of her skin-she went sliding in all directions not knowing where to bark first.
After he told me about it-I said "Maybe the crows were bringing me a gift to thank me for having the week of the crow." Always the smart one-he said "Maybe they were warning you not to do it again."
Tipper
Appalachia Through My Eyes – A series of photographs from my life in Southern Appalachia.