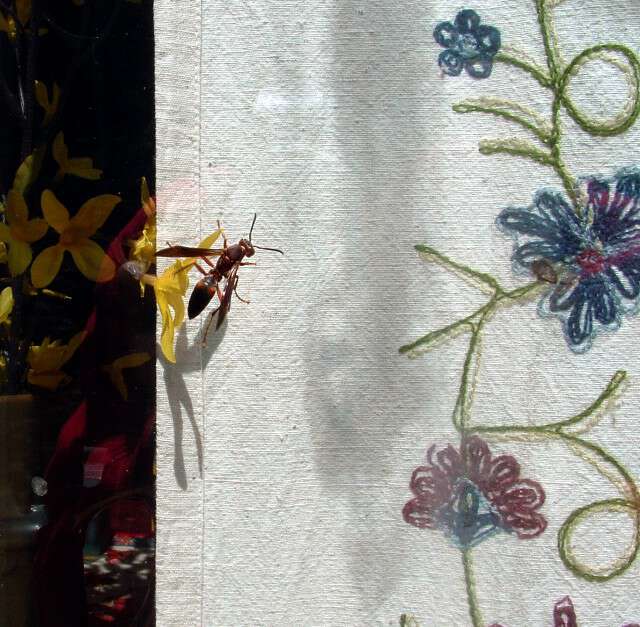 Waspers are out and about…at least they were before Dogwood winter arrived. We have an unusually large mailbox. Granny bought it for us when we first moved into our house nearly 20 years ago. She found it at Bud's for 5 dollars-a real bargain-and Granny can never turn down a bargain.
When I stopped to get the mail on the way home from work this week, a wasper was in the mailbox. The cooler temps had it barely moving. The next day it was still there sitting and waiting for the warmth to return so it could go about it's merry way and continue building the nest it has started underneath the mail box.
Just in case you didn't know a wasper = a wasp. According to the Dictionary of Smoky Mountain English, a wasp is also sometimes called a jasper. But in my neck of the woods it's just a wasper.
Tipper