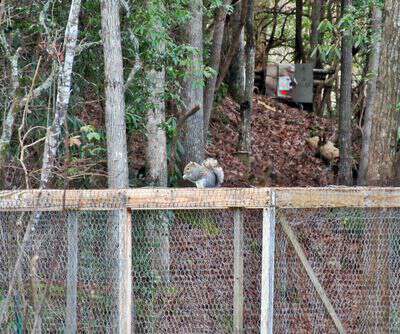 Meet my crazy squirrel. He's sitting on top of the chicken run. He looks serene sitting there eating his little acorn-but don't let that fool you.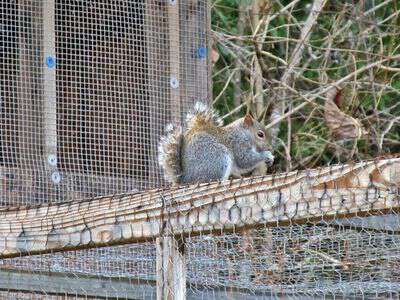 Crazy squirrel's visits to the chickens always start out very peaceful. He walks around seeming to enjoy his vantage point over the yard when suddenly he looks down…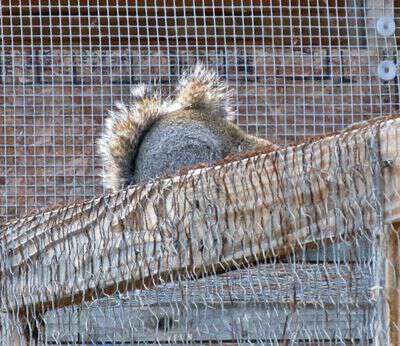 and sees the chickens.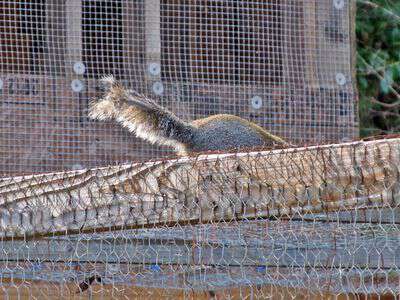 Once crazy squirrel locks his eyes on the chickens below its Katy bar the door. His tail becomes rigid his eyes become glazed and you've never heard such chattering barking in all of your life.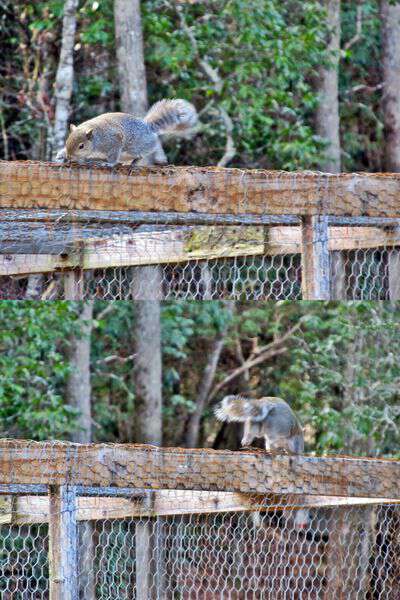 Then the frantic running begins as crazy squirrel tries his best to figure out what to do about the chickens.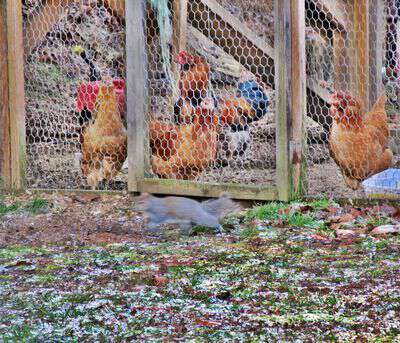 The chickens they take it all in stride. They watch crazy squirrel perform his antics until he finally decides there just ain't nothing he can do about the chickens and heads for the woods until…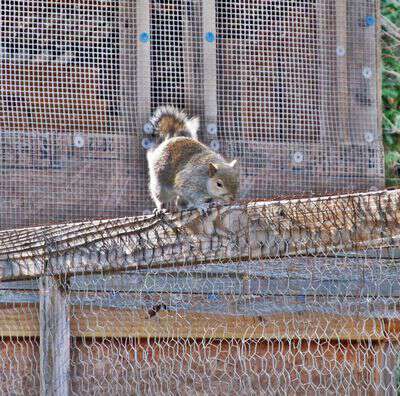 the next day when he does it all over again.
Tipper