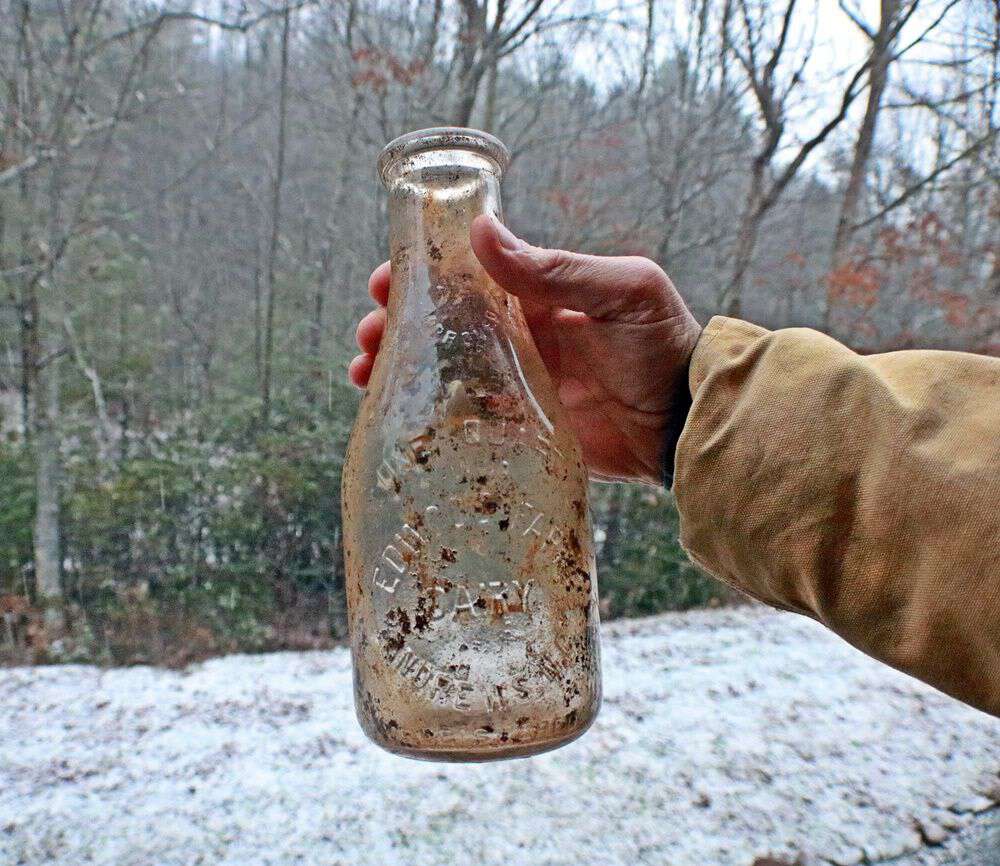 The other day The Deer Hunter brought me home a present. He found it while working between Marble and Andrews. A new building is under construction and someone using a backhoe accidentally broke the sewer line…not once but twice. The Deer Hunter was sent to fix the mess.
As the backhoe operator tried to widen the hole so that the line could be seen better, The Deer Hunter saw the bottle turn over in the dirt. He ran and grabbed it because he knew I'd want it.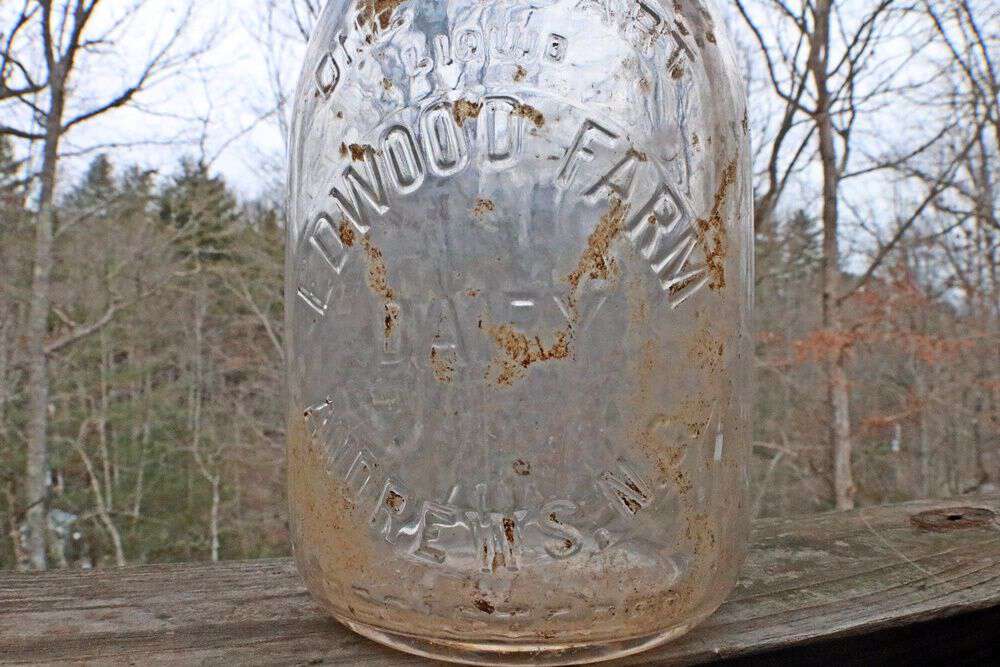 It's an old milk bottle, that miraculous only has one crack in the top portion of the jar. The name on the front made me even happier. It's from a local farm, the Ed Wood Farm in Andrews NC.
A quick google told me one of Ed's grandson's is Keith Wood who is a Cherokee County Extension Agent and his brother, another Ed, still runs the farm today. They no longer have a dairy, but if you've ever driven between Murphy and Andrews and noticed the massive fields on each side of the highway you've seen part of their operation.
Did I care the bottle had been laying near a sewer all these years? Nope that's what Clorox is for. And The Deer Hunter cleaned it up good for me so I didn't have to worry about it anyway.
Tipper
Subscribe for FREE and get a daily dose of Appalachia in your inbox