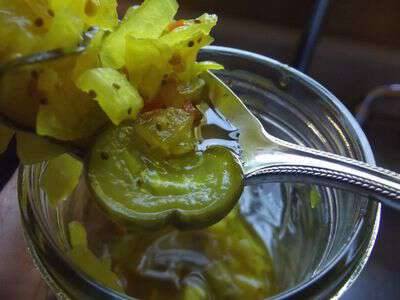 I've never been a big fan of bread and butter pickles. But all that changed during my cooking class at the folk school. Nanette, my co-teacher, taught us how to make Aunt Lee's Bread And Butter Pickles-and my they were fine! If I remember right, the recipe came from another folk school cooking instructor's Aunt Lee.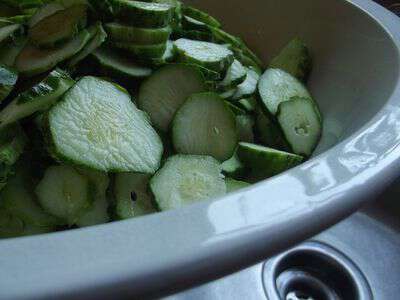 The recipe takes 4 quarts of cucumbers (or 4 quarts of a combination of squash, zucchini, carrots, and cucumbers).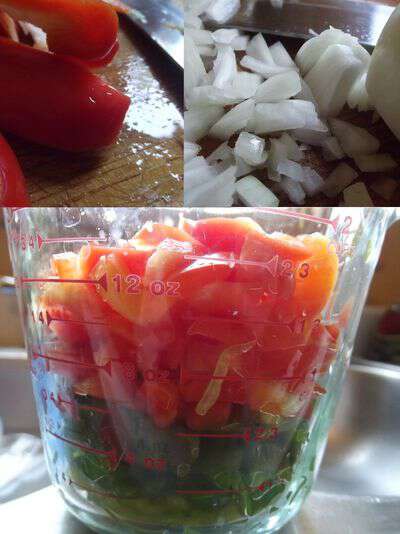 You combine the sliced cucumbers with 6 medium onions diced; 3 cloves garlic (or more) minced; 1/2 diced hot pepper; 1 quart diced sweet peppers.
I left the hot pepper out-cause I didn't have one. I diced up all the green bell peppers I had-and one big red one-but I only had 2 cups of peppers. I used the peppers I had and filled the rest of the quart needed up with more cucumbers.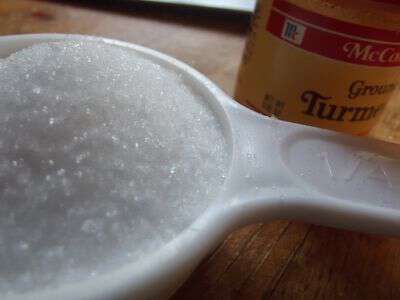 Next-mix 1/3 cup salt and 1 1/2 teaspoon turmeric thoroughly with the cucumber mixture.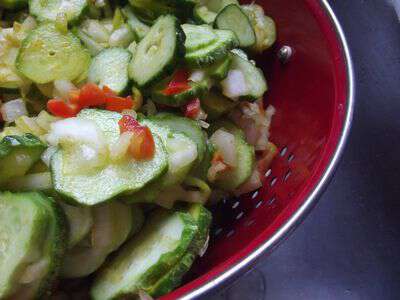 Cover mixture with ice and let stand 3 hours. (while I'm waiting on pickles-the smell always starves me to death!)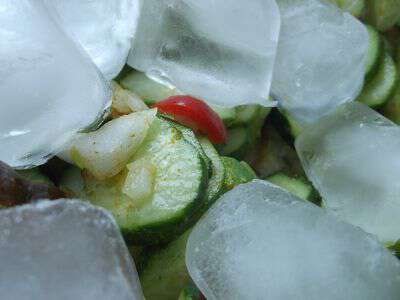 After 3 hours-drain pickles and place them in large pot.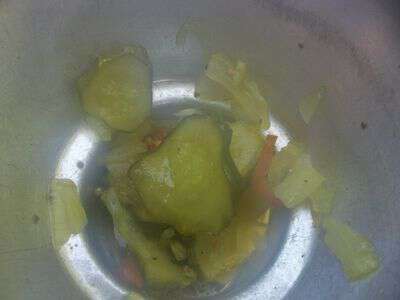 Combine 5 cups sugar, 1 1/2 teaspoon celery seed; 2 tablespoons mustard seed; and 3 cups cider vinegar. Pour vinegar mixture over cucumber mixture and heat until boiling.
While pickles are still hot, pack into sterilized jars-leave 1/2 inch head space; add lids and rings. Process in hot water bath for 10 minutes.
——————–
These bread and butter pickles are so good! When I let Granny taste my jar from the cooking class she raved over them. Now that she's made a run or 2 herself she said she'd put her old recipe in the back of the box.
After Granny made her first run she said "These are so good I could eat them for breakfast."
Tipper