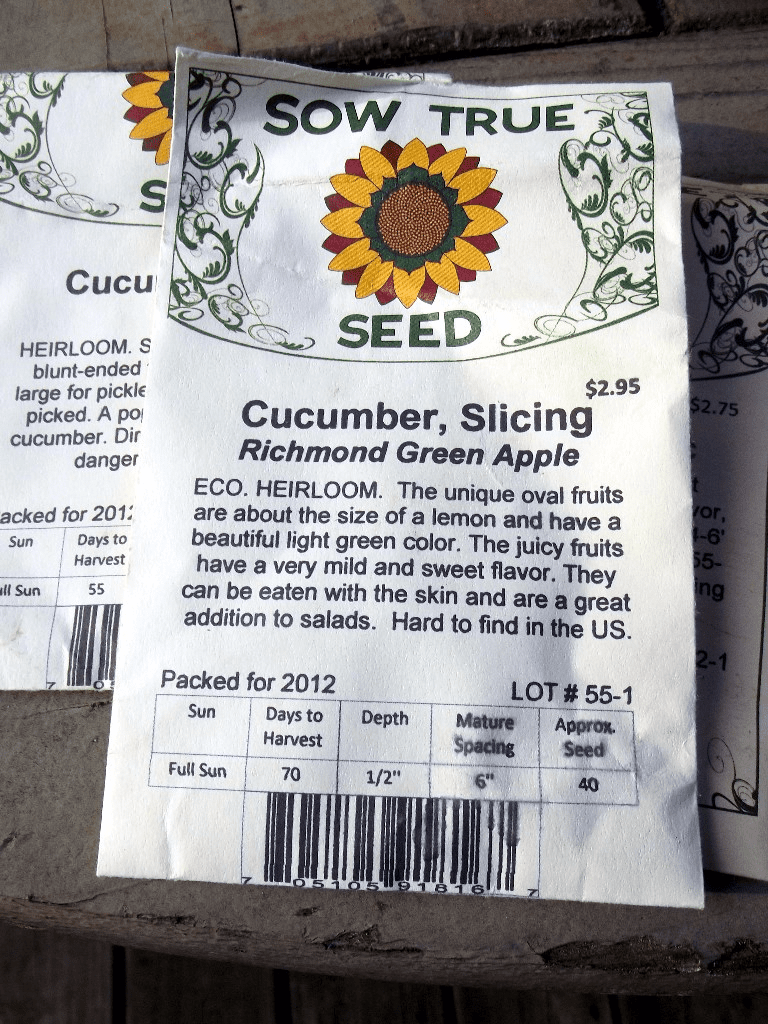 We planted several varieties of cucumbers this year-but the one I was most anxious to try was the Richmond Green Apple. As many of you know, Sow True Seed sponsored my garden this year-and they very generously allowed me to try out some new things-like the Richmond Green Apple.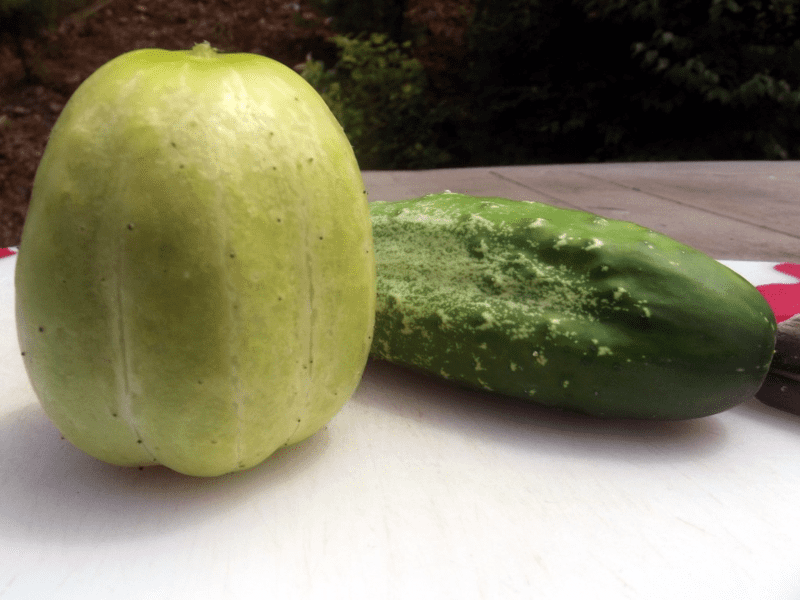 Richmond Green Apple Cucumber; Boston Cucumber
The Richmond Green Apple is a heirloom variety. The cucumbers are round and light colored. The packet says you can eat them with the skin-but I think first you'd have to scrub off all the little poky things cucumbers sometimes have-I've just been peeling ours. I've heard of lemon cucumbers and I wonder if that's the same thing as the Richmond Green Apple?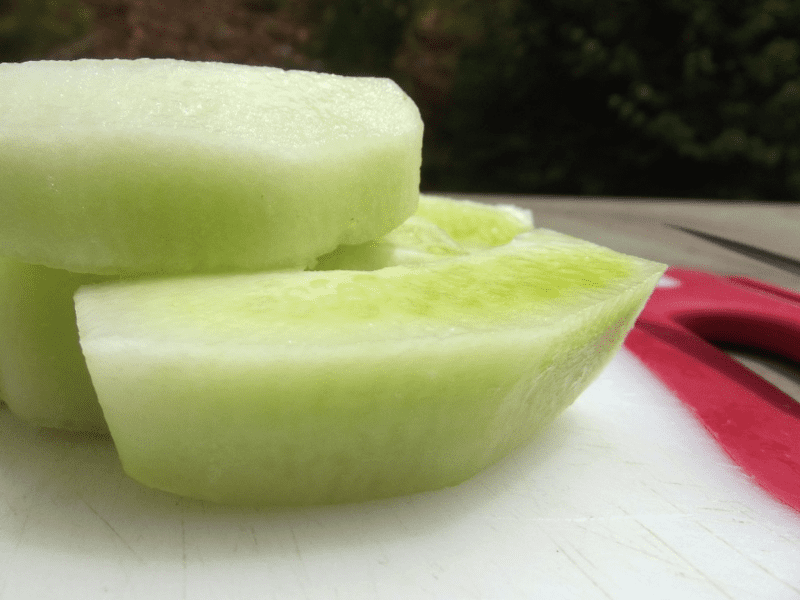 The other night at supper, I decided to hold a taste testing contest between the Richmond Green Apple and the Boston variety of cucumber.
The results:
*The Deer Hunter said he couldn't tell a difference between the 2 varieties at all.
*I thought the Richmond Green Apple had a milder flavor with a more tender texture.
*After Chitter put so much salt on her test cukes that she had to go wash them off-she agreed with my verdict.
*Chatter said the exact opposite of what I did-she thought the Boston was milder with a more tender texture.
So there you go-no clear winner from my bunch! I will say I think the Richmond Green Apple is producing very good for us-and it will be a cucumber we grow from now on.
Have you ever had a Richmond Green Apple Cucumber?
Tipper