In the last few weeks I've received some very nice validation for my efforts of celebrating and preserving Appalachian culture and heritage.
I almost didn't know about the first one.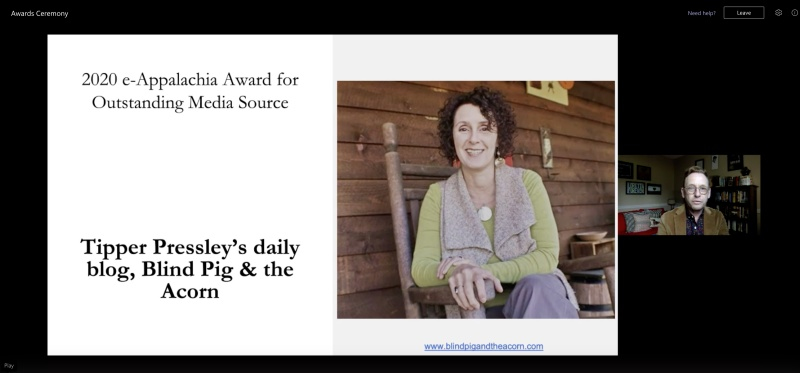 Ron Roach sent me a message of congratulations for winning one of the Appalachian Studies Association awards. I sent back "Good to hear from you, hope you are well! But I didn't win any award to my knowledge."
I figured Ron got me mixed up with someone else.
He went back and checked and sent me back proof that I had indeed won.
Their award ceremony was online because of the pandemic and Ron graciously figured out how I could watch it. Neither Ron nor I know why they didn't contact me, but I'm just glad Ron did!
Another validation came in the form of a comment on one of my videos.
"I live in Australia and my impression of Appalachia based on media and cultural narratives that make it down here has honestly been pretty negative. Your videos have really opened up a whole new world and highlighted to me the real richness and depth of this culture that I had no real familiarity with before. Do you have any book recommendations about Appalachian culture and history?"
🙂 The comment shows I'm succeeding at what I set out to do—showing the goodness that abounds in Appalachia!
The last validation came from my hometown newspaper. I was honored to be featured in a long article highlighting the recent 13 year Anniversary of Blind Pig & The Acorn.
Tipper
Subscribe for FREE and get a daily dose of Appalachia in your inbox