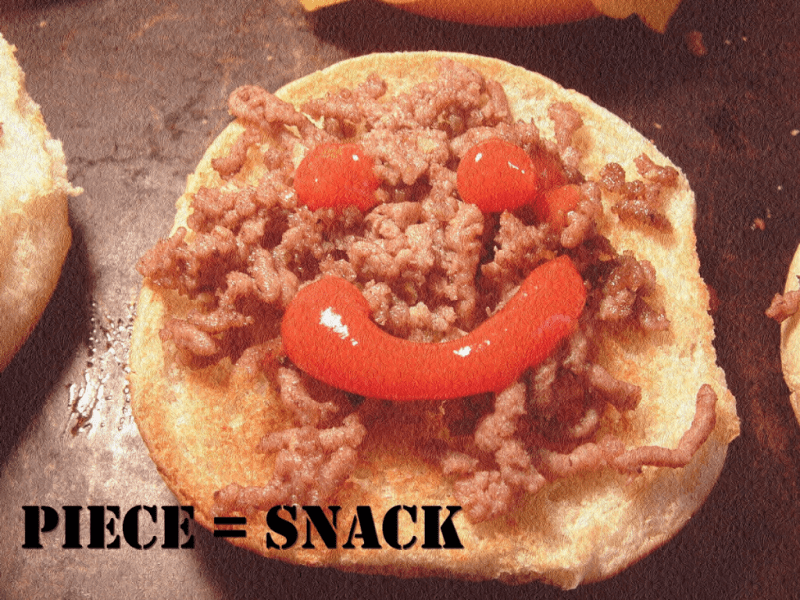 A few months ago I received the following question from Blind Pig reader Eldonna Ashley. See if you can help her out.
—————
1.  I want to ask a question about the word piece. It might have come from piecemeal.
In our family, and I think the families of my classmates, the word piece was used to mean eat or snack. "Don't you be piecin' before supper." Or "We had such a big Sunday dinner that we will just piece for supper."
2. Come to think of it, dinner was always at noon, supper was the evening meal.
3.  And that reminds me that "evening" was the time between dinner and supper, AKA afternoon now.
Just some things I am wondering about. You may remember that I am trying to teach my heritage, especially the words and language, to my grandchildren.
There is a pocket of about six counties in southern Ohio that are linked to Appalachia. I was lucky enough to be born and grown in one of them.
Thanks for reading my post.
Eldonna Ashley
—————
Like Eldonna's family we always had dinner during the middle of the day and supper after everyone was home from work and school-still do. And ditto for the evening description. However I've never heard piece used in the manner Eldonna describes-have you?
Tipper